New York's proposed 'Blue Lives Matter' bill would make anti-police violence hate crime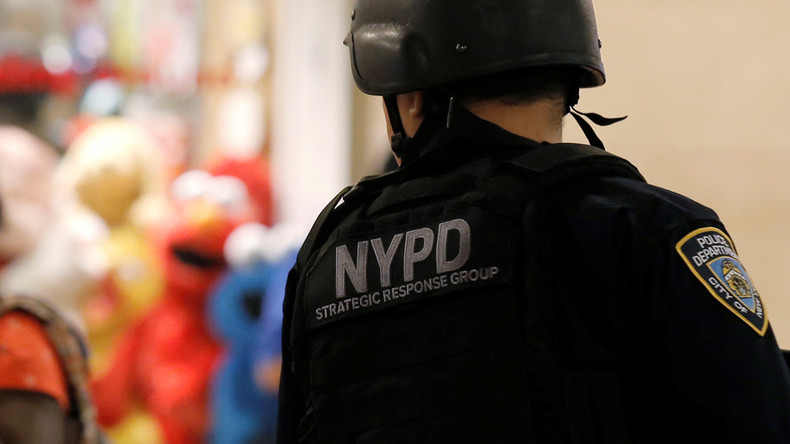 A Republican state assemblyman in New York has introduced a bill that would make assaulting a police officer a hate crime.
Assemblyman Ronald Castorina of Staten Island has introduced the bill on Thursday. Dubbed the "Blue Lives Matter" law, the legislation would designate police officers as a protected class in state hate crime law, just like sexual orientation, race and religion.
Killing a police office in New York is an offense that officially carries the death penalty, but the new bill would strengthen penalties for people who strike officers or throw rocks at them.
"It's based on this climate in this country right now where police officers are being abused and they're being disrespected, and we're seeing they have a target on their back, in Louisiana and in Dallas," Castorina told the Observer. "You can envision this happening at a protest, where somebody might throw a rock or a bottle or a punch."
New York law bumps up any offense deemed hate crime to the next level of severity. Assaulting an on-duty cop would, for example, become a Class B felony instead of the Class C felony that it would have otherwise been.
Castorina said that he wasn't taking any sides on contentious issue of violence between minorities and police.
"Look, there is a national problem with the police and community relationship," he said, according to Gothamist. "We can't not acknowledge that. But we're not taking anything away from anyone else's positions, motivations, or beliefs with this bill. We're simply saying that police officers – as we've seen anecdotally for a number of years, and now we're seeing in increasing actuality – are deserving to be a protected class."
Castorina is currently seeking a sponsor for the bill in the state Senate, but he acknowledged that passing the bill will not be easy in a Democrat-controlled Assembly.
A similar measure was enacted in Louisiana just last week. Though the law was signed before the murder of three police officers by a black man in July, the state now considers intentional attacks on police or first responders to be a hate crime.