Activists point fingers at police over suspicious death of Ferguson protester Darren Seals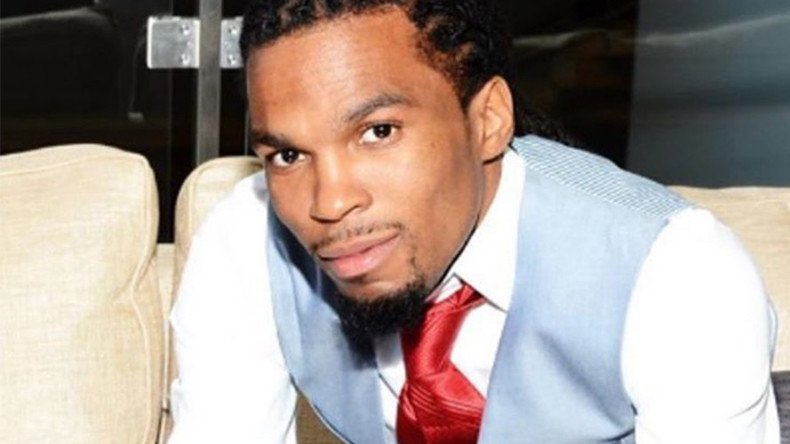 The violent murder of Ferguson Uprising protester Darren Seals, who was found shot and burned in a charred car Tuesday near the US city of St Louis, has raised "a lot of red flags" for activists, who question the official version of events released by his "enemies," the police.
Seals, who described himself as a "revolutionary, activist and unapologetically black," helped lead protests after the shooting of unarmed teenager Michael Brown by white police officer Darren Wilson in the St Louis suburb of Ferguson in 2014.
READ MORE: Ferguson protest organizer found shot to death in burning car
Brown's shooting on August 9, 2014, triggered protests in the area for weeks and in November when the St Louis County prosecutor said that a grand jury chose not to indict Wilson, the announcement triggered further protests.
In what is now being widely speculated, St Louis County Police Department said the 29-year-old Seals was found dead inside the vehicle around 12 miles from his home and added that the motive for the killing was unknown, according to the New York Times.
But many believe it was a targeted attack.
As leading anti-racism campaigner Tariq Nasheed pointed out, a tweet posted by Seals in late July raised "a lot of red flags."
@LegendaryQueen8 yea 10 detectives pulled me and my 14 year old brother over, pointed guns on us, and told me "choose your enemies wisely"

— King D Seals (@KingDSeals) July 25, 2016
Seals had said he was pulled over by 10 armed detectives pointing their guns at him and his teenage brother, telling him, "choose your enemies wisely."
If the death of Darren Seals made you think first of other activists (as suspects) and not the murder of Fred Hampton...

— Jamilah Isoké (@JamilahLemieux) September 7, 2016
Local St Louis activist Heather De Mian said she was disturbed by finding various pieces of debris and what appeared to be shell casings left behind by police investigators from the vehicle where Seals had been found.
"The memorial is constructed on top of his car door, which the police just left there," De Mian said, the Washington Post reports. "You would think the car door would be important evidence, that there might be fingerprints, you know. The police just left it there."
Another Twitter user also confirmed De Mian's account and showed images of bullet casings allegedly littered around the crime scene.
Seals was no fan of the police and had been with Brown's mother Lesley McSpadden on the night the grand jury announcement was made back in 2014, calling the decision "the ultimate slap in the face,"MTV reports.
"And for Mike Brown's mother to be right there in my arms crying - she literally cried in my arms - it was like I felt her soul crying," he said. "It's a different type of crying. I've seen people crying, but she was really hurt. And it hurt me. It hurt all of us."
Seals had been leading protests with the group Hands Up United, which also organized "Polls Ova Police," a campaign to use the upcoming elections to challenge police protocol.
What is notable about the killing is that Seals is not the only Ferguson man to have been shot and set alight in a car.
The latest incident makes him the sixth person to be found in such circumstances. In the case of DeAndre Joshua, who was also shot dead before his killer or killers set his car on fire on the November 2014 night of the grand jury decided not to charge Darren Wilson for Michael Brown's death, speculation continues over the murder.
READ MORE: DOJ won't charge Wilson with civil rights violations in Ferguson shooting
Rumors spread that Joshua had testified before the grand jury who had been probing Brown's death at the time, but the St Louis County prosecuting attorney's office said in December 2014 that Joshua had not been a grand jury witness, the Washington Post reports.
The four other men who were also recovered from burnt-out cars are even less known.
For Seals, the last three years had been life changing as he became a prominent anti-violence advocate, after being shot seven times in 2013 and turning into an activist once he left hospital.
In between 12-hour shifts at a local General Motors plant, he threw a Thanksgiving dinner for low-income families and handed out Christmas gifts to underprivileged children.
You can share this story on social media: