Not so magic: Disney World starts scanning fingers of kids 'as young as 3'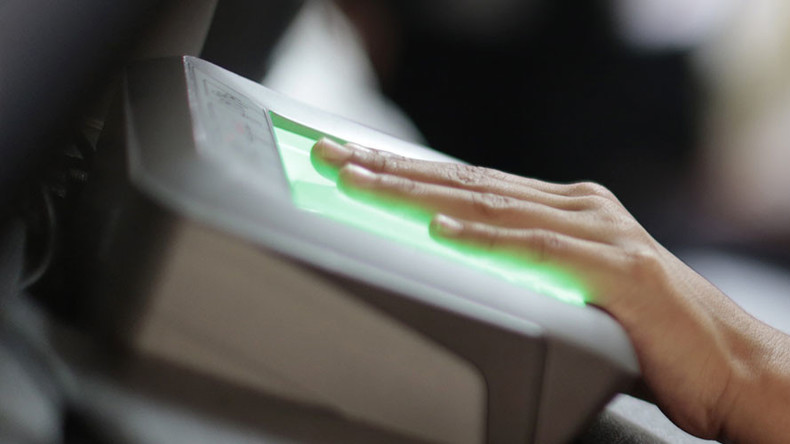 Children in Orlando, Florida as young as three may get a little Disney magic right at the entrance to the park, as they will now be required to have their fingers scanned, local media reports. The anti-fraud measure has been slammed as a violation of privacy on social media.
"Walt Disney World has begun requiring children from 3 to 9 years old to have their fingers scanned when they enter the theme parks, just like older kids and adults," the Orlando Sentinel, the first to report on the measure, said.
According to the paper, this measure was introduced in order to "block the use of stolen and shared tickets."
Previously, it was easier to transfer children's tickets because they had no finger images attached.
READ MORE: Disney World removes alligator references in wake of child death
The kids, however, may have some loopholes to avoid scanning. For example, parents who do not want their children's fingers scanned can use their own instead.
Patch News cited a Walt Disney World spokeswoman who said that the measure was introduced in August this year.
"The policy is meant to ensure seamless entry for guests while also protecting guests from someone else using their tickets," the paper wrote, quoting the spokeswoman.
"Finger geometry" – pictures of several points on people's fingers – was already used in Disney parks for teenagers and adults.
Users on social media have become suspicious of the move. Some of them have suggested that the measure was taken "to database" children. "Mickey [Mouse] has gone mad," wrote another user in French.
Walt Disney World, an entertainment park located near Orlando, is the most visited vacation resort in the world. Built in 1971, the park is attended by around 52 million people annually.