Charged with supporting ISIS, Bronx man gets one weekly hour to review case against him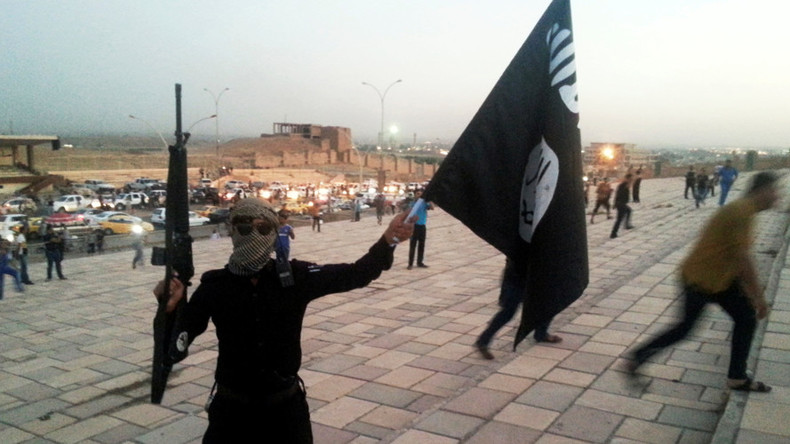 Sajmir Alimehmeti, a 22-year-old Bronx man, is accused of attempting to provide material support to ISIS and making a false statement in his passport application. Despite these serious charges, he only has one hour a week to review the evidence against him.
Alimehmeti is currently facing 20 years in prison for trying to join a terrorist group and an additional 10 years for passport fraud, the New York Post reported. While the evidence against him seems damning, his ability to accurately review it is compromised by the Metropolitan Correctional Center, which allots inmates no more than one hour every week to go over evidence.
Alimehmeti was arrested in May after working with two men to join Islamic State (IS). Unfortunately for Alimehmeti, those two men were undercover FBI agents who led authorities to his arrest on May 24.
When FBI agents found him in his apartment, they discovered his passport wrapped in $2,400 in cash and his apartment decorated in Islamic State flags. He had told the undercover agents that he was going to get a passport under a different name, explaining that he was already "in the system."
That wasn't a lie. In fact, the UK had twice prevented him from traveling to the Middle East in 2014 after security officials at Manchester Airport found nunchucks and camouflage clothing in his luggage, the NY Post reported. In December, British authorities found IS-related imagery and pictures of improvised explosive devices on his cellphone, WNBC reported.
He tried to get a new passport without the two rejection stamps on it by claiming he lost his. However, finding his passport with the rejection stamps covered in cash kind of ruined that.
Suffice it to say, there's a lot working against Alimehmeti. In fact, both prosecutors and his own attorney agreed that the evidence against him is unwieldy, particularly when he is only given one hour each week to go over the 80 disks of evidence per the rules of the jail that is holding him.
The limited amount of time he is given to review his evidence means that it could take quite a while for his case to go to court, as he is being held on remand after posing a flight risk due to having no family in the country, multiple prior offenses and the nature of the crimes against him.
Judge Paul Engelmayer told his defense lawyer, Sabrina Shroff, that he would help Alimehmeti get more time to review evidence, but also told her: "I'd rather you approach them first."
People who knew Alimehmeti were shocked to hear the allegations against him.
Felicia Principe, 79, told the Post, "I would never imagine he would be involved in terrorism. I just remember that one time at the supermarket he helped carry my shopping cart all the way back home."
Those who were a little closer to Alimehmeti had detected a shift in his personality, but did not assume he wanted to travel to Raqqa, Syria and fight with IS.
"He was a Bronx kid into hip hop and then it changed," Edward Ayala, 53, told the Post.
Dan Lora was a friend of his since childhood and described him as being a fun, outgoing kid until he suddenly wasn't.
"He was almost like a different person," Lora told News12 The Bronx. "He was dressing differently. His appearance was different, and just in general his personality turned a little more colder."