Two killed, three injured in shooting at Brooklyn's Caribbean carnival event (VIDEO)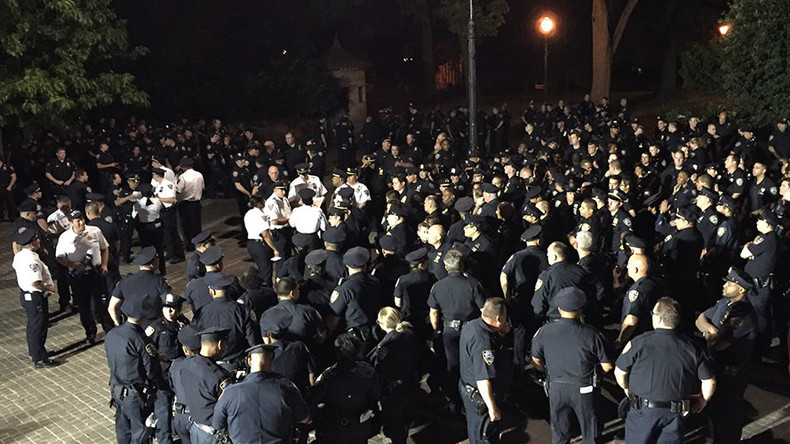 Two people have been shot dead and at least three others injured after violence erupted at a celebration of Caribbean culture in Brooklyn.
The killings happened despite an increased police presence at the annual event which has a history of violence and dates back to the 1920's.
The violence broke out in the early hours of Monday morning during J'ouvert, a pre-party celebration held ahead of the annual West Indian Day Parade.
A man, believed to be in his 20s, was shot in the chest in Crown Heights shortly before 4a.m., according to NBC New York. He was taken to hospital but died from his wounds . Less than a half an hour after that shooting, a 22 year old woman was shot in the head just one block away. She also died in hospital.
A 66-year-old woman who suffered gun shot wounds to her hand and arm was taken to a hospital in a stable condition, police said, and a 72 year old woman was also injured fleeing the shooting, according to ABC7 NY. Another woman was reportedly stabbed, but police said she refused medical attention.
Thirty-five alleged gang members were arrested and a haul of 10 handguns, three pounds of pot, some heroin and a kilo of cocaine were seized in raids prior to this year's J'ouvert, according to the New York Post.
The NYPD doubled its patrols and added 42 new security cameras to the area in response to last year's violence which culminated in the fatal shooting of lawyer Carey Gabay, a former aide to New York Governor Andrew Cuomo and deputy counsel of the state's economic development agency.
Another man was also stabbed to death during the 2015 festivities, while in 2014 a man was shot and killed and two people wounded. This year, police working with community groups distributed fliers asking people to refrain from violence during the celebrations.
For the first time, the parade's organizers were also required to get a permit for the event.
J'overt is held before dawn each Labor Day on the streets of Brooklyn prior to the West Indian Day Parade celebrating Caribbean culture and heritage. The carnival, which is held in a number of US cities with West Indian communities, is famous for its display of flamboyant costumes and steel drum bands.