Alaska school hid evidence of employee sexually abusing disabled kids – lawsuit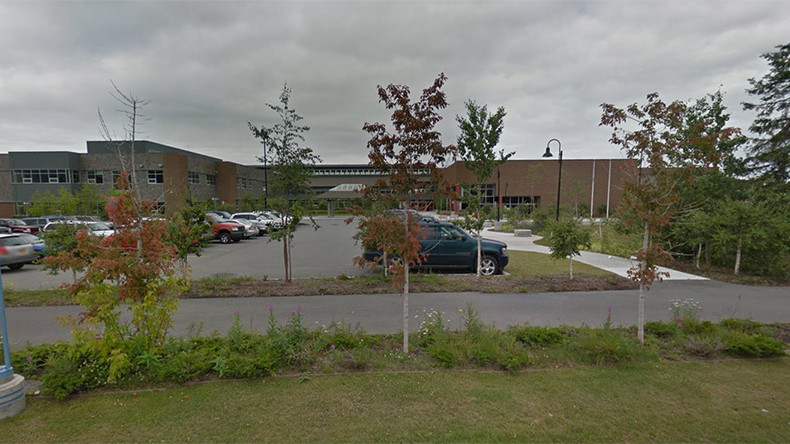 The parents of a special-needs student are suing the Anchorage, Alaska school district, arguing it waited too long to investigate a teacher's aide over claims of sexual abuse. In a plea deal, the aide served 48 hours of community service.
Begich Middle School teacher's aide Julianti Clarke, 62, was charged with abuse in October 2014, after surveillance video showed her fondling a disabled male student in the lunchroom. In November 2015, prosecutors agreed to a plea deal that would let Clarke serve 48 hours of community service and dropped the charges.
In a lawsuit filed this week in Anchorage Superior Court, the student's parents argue that the school district edited the video to hide Clarke's abuse of another student while their son watched. They say the district "negligently failed" to supervise Clarke and failed to protect students, asking for damages over $500,000 for "foreseeable severe emotional distress," according to Alaska Dispatch News.
The district waited for several weeks to investigate Clarke, and did not alert the police or forbid her from contact with the student, says the parents' civil complaint. Unedited video shown to the family by the Anchorage Police Department revealed Clarke fondling another student while their son watched, attorney Mike Kramer told local news station KTVA.
"At least one other child was receiving similar mistreatment," Kramer said. "We obviously don't know the identity of that child or whether his parents were contacted, or whether police were even notified about that, but it's disturbing that we were given an edited video tape that removed that particularly disturbing section."
"The whole time she's doing it to the other kid, he's pounding himself in the head with his fist," Kramer added.
Clarke was "promptly placed on leave" and fired as soon as the surveillance video was reviewed, the school district said in a statement. According to spokeswoman Heidi Embley, an employee had informed the school in September 2014 that Clarke had "refused to open a bag of chips" for a student, and the administrators found no inappropriate conduct. About two weeks later, the administration found an "unrelated complaint of similar behavior" and that probe turned up "inappropriate behavior of a sexual nature," Embley said.
The family decided to sue after six months of trying to get the school district to release the September 2014 report, Kramer said.
"Our concern is that had they responded to this in September when they should have, they would have been able to confirm that the abuse had been going on since the start of school in August," Kramer said. Because the surveillance cameras are wiped every 30 days, no lunchroom footage prior to September was available, the Anchorage School District told the family, according to Kramer.
Clarke originally faced two criminal charges of first-degree sexual harassment. According to the prosecutors, she "stroked the student's genitals over his clothes, stuck items from the table down his shirt and used his hand to wipe the table." The student "communicates through a menu-driven electronic device and responds verbally only rarely," according to the court documents cited by Alaska Dispatch News.
In the end, prosecutors decided there was not enough evidence to charge Clarke with a sex crime, reducing the charges to second-degree harassment and dropping them entirely after she agreed to perform 48 hours of community service.
"A couple different prosecutors looked at it and said that it was not entirely clear whether there was any type of sexual contact with the child," District Attorney Clint Campion told KTVA.