In the money: Clinton amasses $143 million election war chest in one month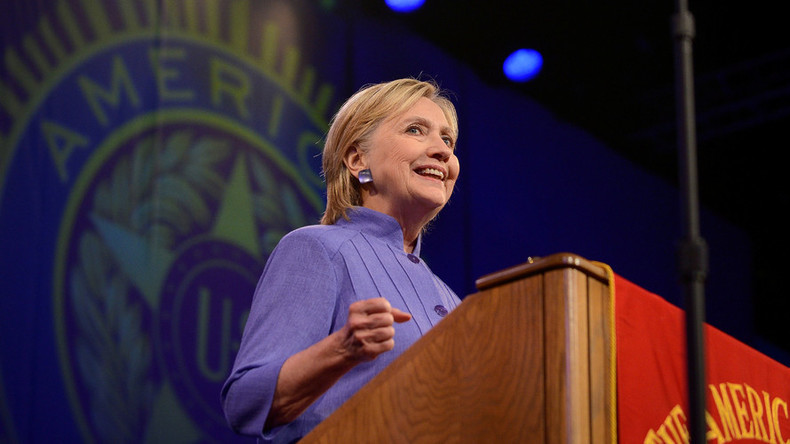 Marking the most bountiful fundraising month of Hillary Clinton's campaign to date, $143 million was raised in August. The total, to be shared with other Democratic groups, breaks a record set in 2008, when the Obama campaign raised a comparatively meager $66 million.
The staggering sum of $143 million was announced by Clinton's campaign on Thursday in a statement, the result of a summer-long schmoozing with donors on the East and West coasts.
Read more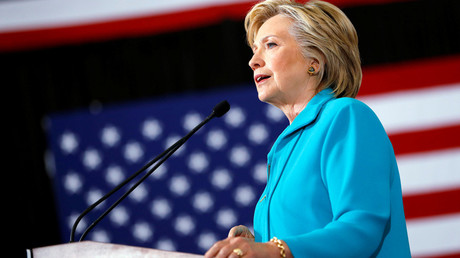 "Thanks to the 2.3 million people who have contributed to our campaign, we are heading into the final two months of the race with the resources we need to organize and mobilize millions of voters across the country," said Clinton campaign manager Robby Mook, according to The Hill. "These resources will help us to register and turnout millions of voters to elect progressive candidates across the country."
Clinton had touted her growing support from small contributors, with $44 million contributed online. Those donating $200 or less made up nearly 40 percent of her campaign's $62 million haul in July.
But many of the millions came from some of the wealthiest and most powerful Democrats in the country who met with Clinton in private homes "from Greenwich, Conn., to Nantucket, Mass., to Beverly Hills, Calif.," according to the Washington Post.
CNN estimated Clinton headlined 37 fundraisers in August, taking her to 12 states, according to estimates based on average ticket prices and attendance figures provided by the Clinton campaign.
The Post reported in late August that the campaign raised $32 million in three weeks from a series of high-dollar fundraisers. Those included a $50,000 per person dinner to meet and see Clinton at a home in Cape Cod, a $25,000 per head event in Birmingham, Michigan, where Aretha Franklin "provided entertainment for roughly 70 guests, singing 'Natural Woman,'" and $50,000 to "socialize with the candidate at the Chicago Club."
Of the $143 million, about $62 million of the total goes to the Clinton campaign, and roughly $81 million was raised for the Democratic Party and state parties across the US through joint fundraising accounts.
The Clinton campaign began September with more than $68 million, while the party's two other joint committees took in a combined $84 million.
CNN reported Clinton was able to raise such large sums, because of The Hillary Victory Fund, a joint fundraising account that "allows the Democratic ticket to raise money for her campaign, the Democratic National Committee and Democratic state parties at the same time. These agreements allow Clinton's donors to give $366,400 to a number of different Democratic accounts through the Clinton campaign."
The Washington Post reported Republican presidential candidate Donald Trump brought in about $24 million in July in small donations.