Children's services probes Anthony Weiner after sexting next to son – report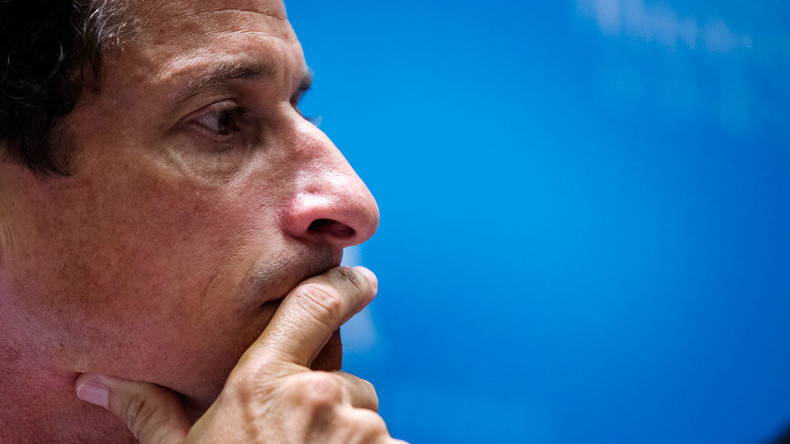 Children's services have reportedly entered the apartment of former congressman Anthony Weiner over his recent sexting, this time because it apparently involved his four-year-old son.
According to the New York Post, representatives of the Administration for Children's Services (ACS) have already visited the Manhattan apartment, where Weiner lives with his wife, Huma Abedin, a senior aide to Democratic presidential nominee Hillary Clinton, and their mutual four-year-old son Jordan.
The ACS has reportedly started a probe into "disgraced" Weiner's care of the boy after the Post publically shared a picture that the former politician sent to an unknown woman, believed to be a divorcee in her 40s.
[cover pic]
A children's services worker told the Post Wednesday that under ACS protocol, officials should respond with a home visit within 48 hours. ACS showed up at Weiner's on Tuesday.
The government source has also explained that the main purpose of such checks is to make sure that a child has a room to sleep in and food to eat.
At the same time, the Post obtained a video that showed Weiner leaving his apartment early Tuesday morning, and it was not clear if officials managed to enter the property.
On Wednesday, Weiner reportedly claimed that he had no ACS officials visiting him.
Weiner's sexual messaging exchange took place over a year ago, but was made public only this week.
"Someone just climbed into my bed," Weiner wrote in a message sent shortly after 3:00am on July 31, 2015.
"Really?" she responded.
This is when Weiner sent proof, a picture of himself lying on a bed in his underwear with his son, right near his hips.
"You do realize you can see you[r] Weiner in that pic??" the woman wrote.
This is the latest of Weiner's sextings to be released, and it certainly adds to his history of similar scandals, which have cost him his political career at least twice. This time, it might have cost him his marriage.
Following the publication in the New York Post, Abedin announced her decision to "separate" from her husband.
"After long painful consideration and work on my marriage, I have made the decision to separate from my husband," Abedin said in a statement Monday morning. "Anthony and I remain devoted to doing what's best for our son, who is the light of our life. During this difficult time, I ask for respect for our privacy."