Scientists may have 'game changer' drug to treat Alzheimer's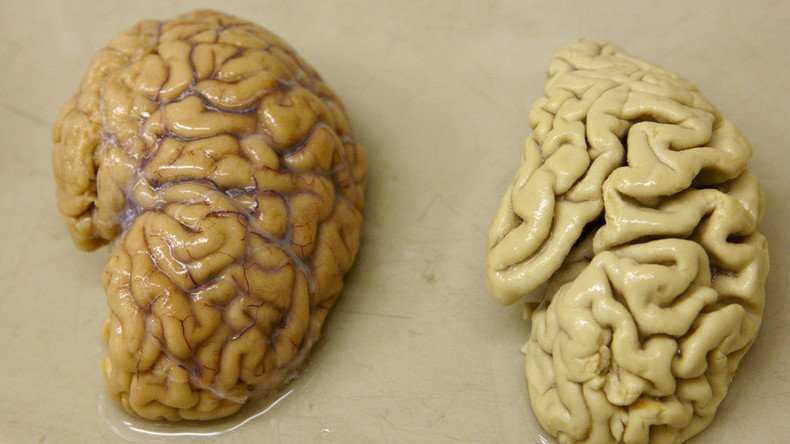 An experimental drug could be the secret weapon in the fight against Alzheimer's disease. The results gathered from a small subject pool have scientists cautiously optimistic about the drug's potential in slowing the progression of senile dementia.
A drug called aducanumab was tested on 165 patients who had mild Alzheimer's disease and amyloid beta (AB) plaque, a type of brain plaque visible in PET scans that is believed to be linked with the progression of the disease.
The findings from the aducanumab trial indicate that it may be able to remove some of the plaque and slow the loss of memory.
The findings were the result of an interim, double blind placebo trial that took place between October 2012 and January 2014 at 33 locations across the US, where all 165 patients received either the drug or a placebo intravenously. After a year of treatment, patients received PET scans, and scientists discovered that the patients who received aducanumab had significantly lower measurements of AB plaque while patients who received a placebo showed minimal change.
"If that hint of a clinical benefit is confirmed, it would be a game changer in the fight against Alzheimer's disease," Dr. Eric Reiman, executive director of the Banner Alzheimer's Institute in Phoenix, told NPR.
Biogen, the company developing the drug, is moving forward to larger clinical studies that would offer a more substantial result with 2,700 patients. However, it will be several years until the results from those studies are released.
However, that's not to say that the recent study's findings aren't important.
"This drug had a more profound effect in reversing amyloid-plaque burden than we have seen to date," Reimen told Nature. "That is a very striking and encouraging finding and a major advance."
That's not to say there aren't any drawbacks to the treatment. In fact, 20 patients dropped out of the trial due to unpleasant side effects from aducanumab. In addition, removing plaque can lead to a buildup of fluid in the brain, which in extreme cases can lead to bleeding, NPR reported.
For a disease that has been officially identified and named since 1906, the lack of a cure or treatment has many frustrated. The average cost for caring for a loved one suffering from the disease ranges from $59 per day for adult day care services to $20 an hour for home health aides to more than $90,000 a year for treatment in a facility that specializes in Alzheimer's, according to the Alzheimer's Association.
In addition, there's no way to calculate the emotional cost of caring for a loved one as they lose their cognitive functions and memory while a cure still evades science.
However, out of all the numerous trials and billions of dollars spent on potential leads to a cure, this one so far seems to be the most promising.
You can share this story on social media: