One less smile in the world: Gene Wilder, star of 'Blazing Saddles' & 'Willy Wonka', dies at 83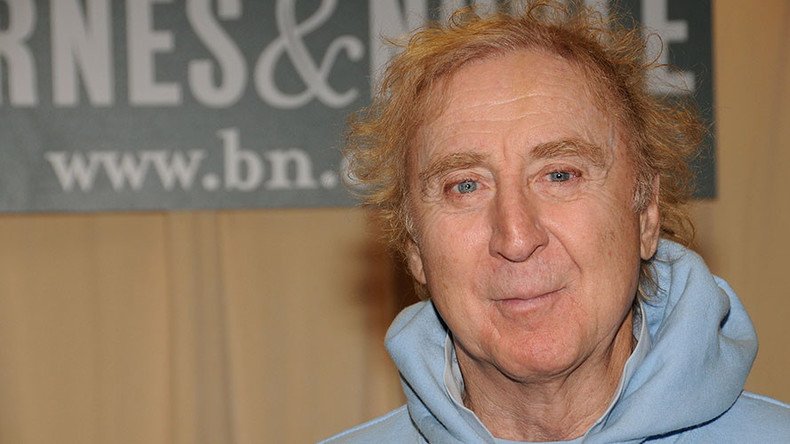 Actor Gene Wilder has departed for the giant chocolate factory in the sky. His family says he passed away from complications of Alzheimer's disease, at the age of 83.
Wilder died Sunday night in Stamford, Connecticut, his nephew Jordan Walker-Pearlman said.
The family chose not to disclose Wilder's Alzheimer's diagnosis three years ago.
"The decision to wait until this time to disclose his condition wasn't vanity, but more so that the countless young children that would smile or call out to him 'there's Willy Wonka', would not have to be then exposed to an adult, referencing illness or trouble and causing delight to travel to worry, disappointment or confusion," the family said in a statement. "He simply couldn't bear the idea of one less smile in the world."
Born Jerome Silberman in Milwaukee, Wisconsin, Wilder began acting at the age of 12. Wilder's stage name came from the main character of Thomas Wolfe's novel Look Homeward, Angel and from the playwright Thornton Wilder. Later in life he said his psychoanalyst suggested that his name honored his mother, Jeanne.
Although his career began in the theater, he was known as a comedic icon for his role in Willy Wonka and the Chocolate Factory and for his work with director Mel Brooks in a slew of movies, including Blazing Saddles, Young Frankenstein and The Producers.
Gene Wilder-One of the truly great talents of our time. He blessed every film we did with his magic & he blessed me with his friendship.

— Mel Brooks (@MelBrooks) August 29, 2016
He was nominated, but did not win, Oscars for his portrayal of Leo Bloom in The Producers and for co-writing Young Frankenstein with Brooks.
Wilder also paired several times with comedian Richard Pryor, but said that the two men were not close friends.
Wilder was married four times, to actress-playwright Mary Mercier, Mary Joan Schutz, Saturday Night Live comedienne Gilda Radner, and Karen Boyer. He had adopted Schutz's daughter Katharine in 1967.
Radner and Wilder met in 1982 on the set of the Sidney Poitier film Hanky Panky. They married in 1984, and remained together until she died of ovarian cancer in 1989. The same year, the actor was diagnosed with non-Hodgkin's lymphoma. Wilder was reportedly devastated by Radner's death, and acted only sporadically in the years after.
Wilder's memoir Kiss Me Like a Stranger: My Search for Love and Art was published in 2005. He subsequently wrote several novels, a collection of stories, and a novella. His last acting role was in the 2002-03 season of the sitcom Will and Grace, playing Mr. Stein – a role for which he won an Emmy.
He is survived by Boyer, Katharine and Walker-Pearlman.
You can share this story on social media: