US university hires 'de-radicalized' Al-Qaeda recruiter to help research Islamists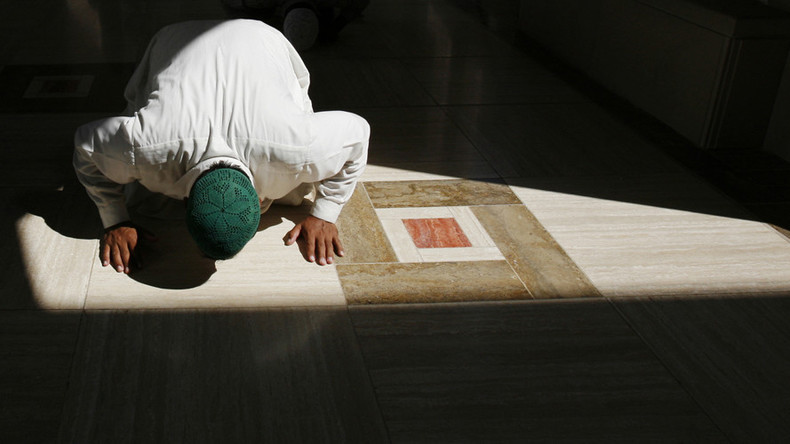 George Washington University has hired a former Al-Qaeda recruiter and founder of a jihadist propaganda outlet to work as a researcher at its center on homeland security. He is the first "de-radicalized" Islamist in the US to be offered such a role.
Jesse Morton, a former Al-Qaeda propagandist previously known as Younus Abdullah Muhammad who publicly vowed to "terrorize American unbelievers" and destroy society by waging jihad, was dubbed by the New York Times one of the "most prolific recruiters for Al-Qaeda."
Read more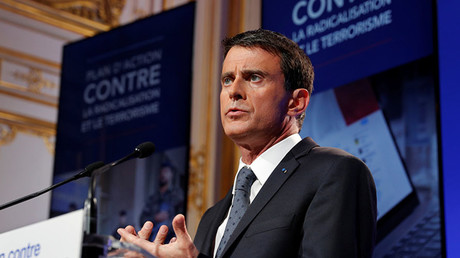 Now he has been hired as a researcher by George Washington University's Center for Cyber and Homeland Security, reports the New York Times.
"As many people as may have traveled, or may have committed criminal acts, because of my words, I hope that I can deter just as many," he told the newspaper when asked if the public can trust his sincerity.
"I may never be able to repair the damage that I have done, but I think I can at least try."
Born in Pennsylvania, as a young man Morton sought to join radical groups, developing a view "that society – American society – is not protecting me."
Morton was twice imprisoned on drug-related charges, and later met a Moroccan radical Muslim in Virginia's Richmond City Jail, who became his first imam. The Moroccan then began what Morton described as his "indoctrination" process.
This process largely shaped Morton's 'us-versus-them' mentality, making him think of how to bring down the US.
In 2007, when he became a student at Columbia University, Morton launched a propaganda website called 'Revolution Muslim', an outlet that courted controversy and attracted those with Islamist leanings.
The website featured audio recordings from Osama bin Laden and in 2009 praised Nidal Hasan, a US Army major who shot dead 13 people and injured 32 at Fort Hood in Texas, calling him "an officer and a gentleman."
A year later, in 2010, Zachary Adam Chesser, Morton's associate, uploaded the home addresses of cartoonists who created a 'South Park' episode mocking the Prophet Muhammad.
When Chesser was arrested while trying to board an international flight to join a Somali militant group, Morton fled to Morocco. In 2011, he was arrested by Moroccan authorities and later extradited to the US, where he was sentenced to 11 years in prison over charges related to the 'South Park' incident.
Read more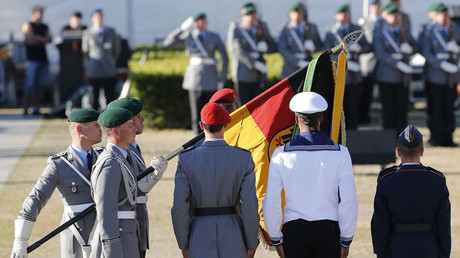 Serving his prison term, Morton red the works of the great European thinkers Jean-Jacques Rousseau and John Locke, allowing him to "re-identify with Western culture and civilization." Then he met a "fabulous" FBI agent who would change his life, according to CNN.
"She was sincere. All she cared about was protecting the public. She really was a good family person, she loved her country, and it wasn't a manipulation, as far as I saw it, and so I opened up," he said.
Two years ago, shortly after Islamic State (IS, formerly ISIS/ISIL) was created, Morton received a letter from one of his former followers, who enthusiastically described his time in Syria, particularly swimming in the Tigris and hanging decapitated heads of 'infidels' from a fence.
"This is a person who was my student, literally called me with every single question he had, and I said, 'Go to Syria,' " he told the NYT. "It's like Frankenstein. I didn't create [IS], but I certainly contributed to it."
He spent less than three years in jail before he was released in 2015, having agreed to work with the FBI on several high-profile cases.
Seamus Hughes, a deputy director of the Program on Extremism at George Washington University's Center for Cyber and Homeland Security which hired Morton, said he would bring a "unique perspective" to counter-terrorism work.
Morton's de-radicalization probably busts a myth suggesting that an Islamist involved in extremist circles stays there forever.
"I'm scared — not because I think I'll go back, but because of what's coming," he said.