Secretive 'Children of Israel' backs Trump at $25,000-per-head California fundraiser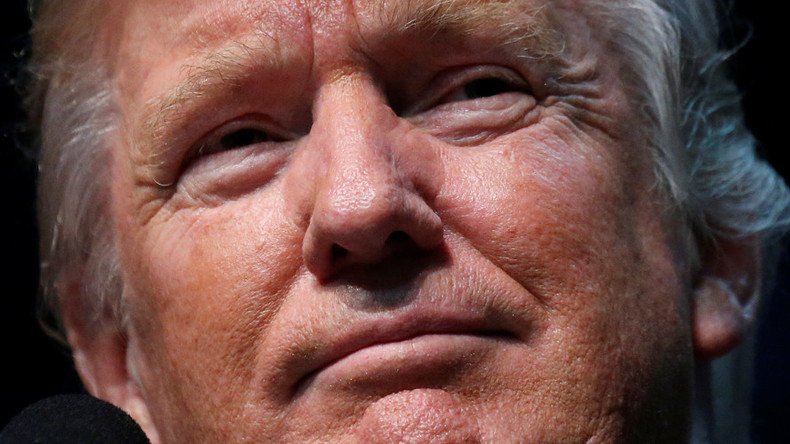 Republican presidential nominee Donald Trump headlined a $25,000-per-ticket fundraiser at the California home of Saul Fox, a private equity CEO and secret donor behind the "Children of Israel."
Forty people attended the Monday fundraiser including former New York Mayor Rudy Giuliani, who arrived with Trump.
The visit was the billionaire's first visit to San Jose since a clash between his supporters and protesters in the Silicon Valley city.
Fox is one of the many political donors who use so-called 'ghost corporations' to conceal their identity.
It was revealed only earlier this month that he was the main donor behind 'Children of Israel,' who have donated $734,000 to the Republican party so far this year, according to The Intercept.
This includes a $400,000 donation to the Super PAC Stand for Truth, which supported Ted Cruz's presidential run, as well as $334,000 to the RNC.
Shaofen Gao, a realtor in Silicon Valley with no history of making political contributions, was listed as the registered agent for Children of Israel in mid-2015, but a later filing revealed that the sole person behind the money was Fox.
Fox hasn't commented on why he channeled the money through the company, keeping his identity hidden. In addition to the company's donations, Fox himself has also donated to the GOP.
Most recently, he donated $100,000 to speaker of the House Paul Ryan's aptly-titled fundraiser "Team Ryan" as well as a $25,000 donation to Trump's joint fundraising committee.
Fox's 2016 donations also include $2,700 to Mike Huckabee's presidential bid and the $5,400 maximum to the campaigns of both Cruz and Marco Rubio.
READ MORE: Donald Trump agrees to meet Mexican president south of 'the wall'
Since the Supreme Court's Citizens United v FEC decision in 2010, the 2016 election cycle has seen an unprecedented influx of corporate donations with one out of every €8 collected by super PACs coming from 'ghost corporations,' according to the Washington Post.
In 2015, Children of Israel gave $50,000 to Pursuing America's Greatness, a super PAC supporting Huckabee's run, as well as $100,000 to a pro-Huckabee group.
You can share this story on social media: