Donald Trump agrees to meet Mexican president south of 'the wall'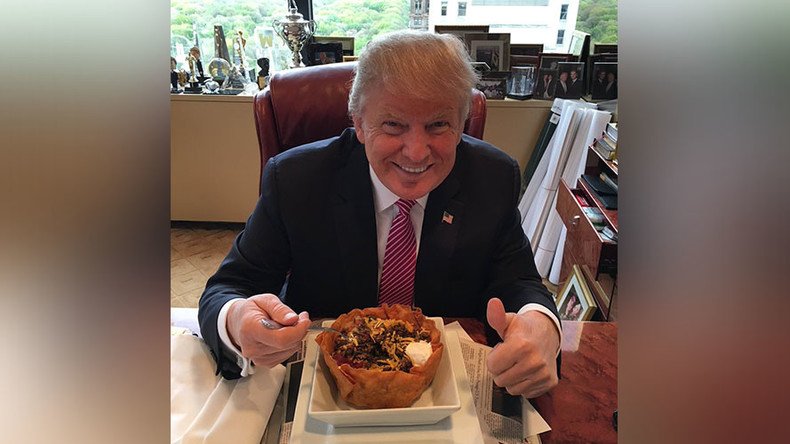 On the same day that Donald Trump is scheduled to give an in-depth speech on immigration policy in Arizona, he will be going south of the border to meet with Mexican President Enrique Pena Nieto.
The Republican presidential nominee tweeted Tuesday evening that he had accepted the Mexican leader's invitation.
After posting a picture of himself on May 5, Cinco de Mayo, eating a taco bowl with the caption "I love Hispanics!" his support among the Latino community did not improve. Trump has had to find alternative ways to soften his image and stance on immigration.
Perhaps this is why he took up President Nieto's invitation to get to know the country he once claimed was "sending people that have lots of problems, and they're bringing those problems with us. They're bringing drugs. They're bringing crime. They're rapists."
Trump is scheduled to speak with more depth on his immigration policy in Arizona on Wednesday.
President Nieto's official Twitter account confirmed that Trump had accepted the offer and will meet him on Wednesday.
It remains to be seen whether the visit will really be to estimate of the cost of building the wall.
You can share this story on social media: