NASA completes year-long Mars simulation in Hawaii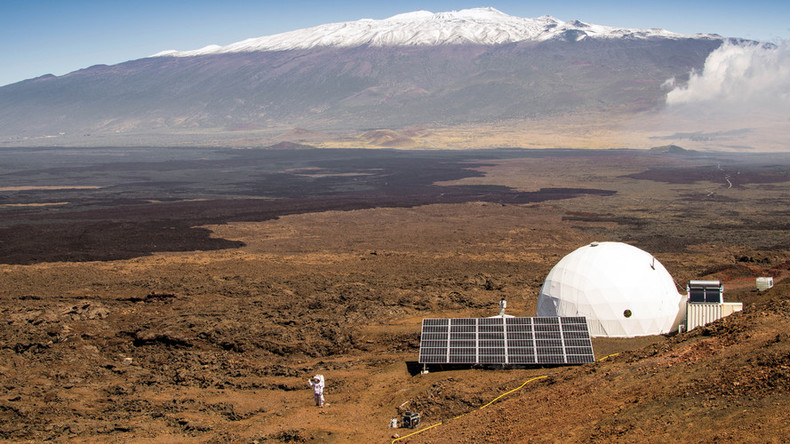 Six scientists have left Mauna Loa dome after spending a complete year in near-isolation in a mission to simulate living on Mars. NASA-funded study was the longest of this type since Russia's Mars-500 mission that ran for 520 days.
The University of Hawaii organized the study, which began August 29, 2015. The group of scientists were placed to live and work closely together in a dome, without any fresh air, fresh food or privacy.
READ MORE: NASA: Unexpected discovery on Mars may revolutionize planet's history
The mission was to give NASA more clues about human behavior and survivability in close quarters during a future Mars mission. Currently, scientists believe a Mars mission could take up from one to three years.
The six scientists involved in the experiment were: a French astrobiologist, a German physicist and four Americans, including a pilot, a soil scientist, an architect and a journalist.
Each member of the group had a small sleeping cot and a desk. When walking outside the dome area, each had to wear a space suit. Avoiding personal conflicts was a key task for all scientists.
The scientists mostly ate powdered cheese and canned tuna during their stay.
The dome the scientists lived in was nearly 11 meters (36 feet) in diameter and 6 meters (20 feet) tall. Previous missions at the Mauna Loa were only four to eight months long.
After exiting the dome, the French member of the group, Cyprien Verseux, said the simulation proved that a future mission to Mars could really be successful.
"I can give you my personal impression which is that a mission to Mars in the close future is realistic. I think the technological and psychological obstacles can be overcome," Verseux said.