Insectiride: NYC subway car set into panic after agitated woman drops box of crickets, worms
Published time: 26 Aug, 2016 21:09
Edited time: 27 Aug, 2016 15:24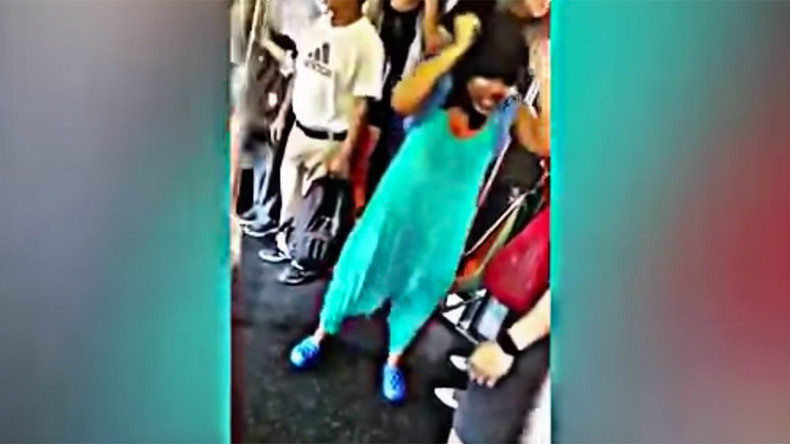 The award-winning children's book "The Cricket in Times Square" this was not. A packed D train on the New York City subway erupted in mass hysteria after an emotionally distressed woman dropped a box of live crickets and worms she was trying to sell.
Social media accounts documented the panic that ensued Wednesday evening after the crickets and worms were scattered across the subway car after the woman, who had allegedly announced her attention to sell the box's contents, was pushed by a group of teenagers, the New York Post reported.
Witnesses said the woman became upset and threw the box in the air, prompting riders to run to one end of the crowded car, some screaming and crying in the process.
"It was pandemonium," said rider Chris Calabrese, according to the Post. "It was the craziest thing I've ever seen on a train."
Compounding the chaos, someone pulled the emergency brake lever and the entire train came to a stop along the Manhattan Bridge, leaving passengers stranded for a half an hour with no air conditioning.
"She was banging on the doors and trying to climb out the windows. Everyone had crickets on their arms. My girlfriend was crying," said Calabrese. "Then some men were trying to hold her down and she started trying to throw up on them."
According to Gothamist, passenger John Ray wrote on Facebook: "She really wasn't a threat, but she was in full on psychosis and people were trying to calm her down her and get her to sit. Some train crew opened the door between the cars and I thought she was going to jump out. Then she pulled up her pant leg and starting to urinate on the floor. People were standing on the seats."
The train eventually pulled into the next stop, at DeKalb Avenue in Brooklyn, where police helped emergency services removed the woman, Metro Transit Authority told the Post. The woman was taken to a hospital for evaluation, the New York Daily News reported.