Businessman challenges street performer in NYC subway dance-off (VIDEO)
You never know what you'll see next on New York transit...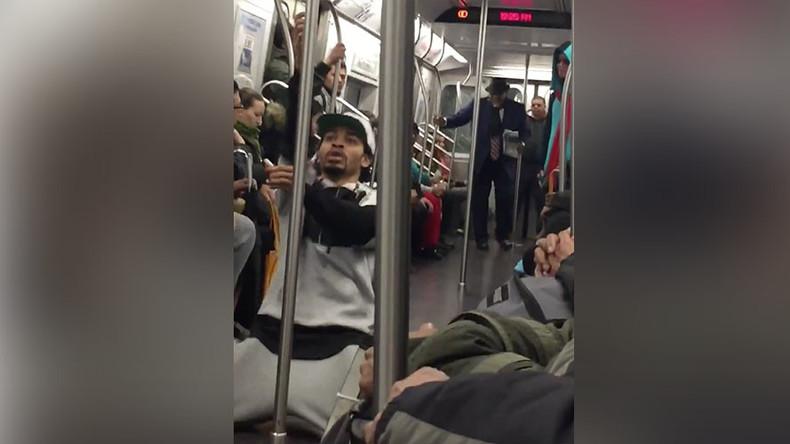 But here's a video of a dance-off between, well, a dancer and what appears to be a businessman who simply knows how to have a good time.
Recorded on an NYC subway car, one commuter decided to break the mold and get in on the action by showing jaded fellow travelers how dance is done.
READ MORE: Five more swipes! Clinton has run-in with subway turnstile days after Sanders token gaffe (VIDEO)
Adele blasted through the speakers as the dapper gentleman busted out some moves with the help of a subway pole. The younger performer in the foreground continued to 'pop and lock'.
No official word yet on who one the battle, but our money's definitely on the guy in the fedora.
You can share this story on social media: