Dallas cop killer suffered PTSD-like symptoms after Afghanistan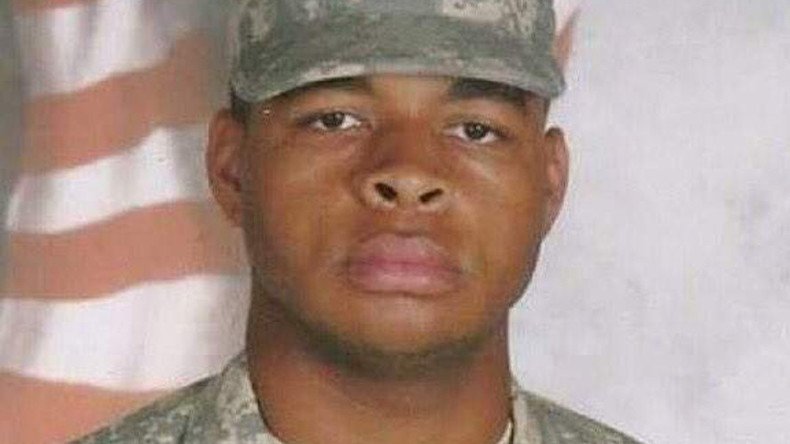 Micah Xavier Johnson, the army reservist who killed five police officers in Dallas this summer, showed signs of Post-Traumatic Stress Disorder (PTSD) when he returned from Afghanistan in 2014.
According to Veterans Health Administration documents, obtained by AP under a Freedom of Information Act request, while Johnson displayed signs of PTSD, doctors deemed he presented no serious risk to himself or others.
Johnson went to doctors seeking help for depression, anxiety and hallucinations.
"It's hard for me to be around other people and I am so angry and irritable," he said.
Johnson reported hearing voices and the sounds of bombs exploding, and was having nightmares featuring soldiers being blown in half.
"I try to block those out, but it is kinda hard to forget," he said.
Johnson told doctors that he was having a few panic attacks per week, and had one at Walmart.
"Veteran states hearing all the noises, fights and police intervening caused him to have palpitations, 'My heart felt like someone was pinching it while it was beating fast,'" the report reads.
Despite these revelations, doctors decided he was "not acutely at risk for harm to self or others" and "not felt to be psychotic by presentation or by observation" in a medical record dated August 15, 2014.
One in five veterans who served in Iraq and Afghanistan experience PTSD in any given year, according to the Department of Veteran Affairs.
Johnson, 25, killed the officers with an assault rifle at the end of a peaceful march against police brutality on July 7. He was later killed by a bomb-carrying robot.
READ MORE: Applications for Dallas PD skyrocket after sniper attack, chief's call for applicants
In Afghanistan, Johnson was stationed in an area which had experienced heavy combat but, according to his squad leader, the area was relatively quiet when he arrived in November 2013.
Details Johnson gave to doctors about his "Sexual/Physical/Emotional Abuse History" were redacted in the Veterans Health Administration documents.
Doctors mentioned Johnson's drinking since his return, downing three to four shots of vodka a few times a week.
The reports describe his anxiety in "crowds of people and when in the public, scanning the area for danger, noting all the exits, everyone's actions."
"I feel like I can't trust all of these strangers around me," he said.
Doctors gave Johnson antidepressants, anti-anxiety medication, a muscle relaxant and sleep medication, and a nurse gave him tips to manage his anger.
Johnson was contacted by the Department of Veterans Affairs (VA) in October of that year, but put off going in as he was busy working on his mother's house. According to his mother, he had tried to get care from the VA for his back, but got no help, so he "gave up."
Gavin Long, the Iraq veteran who killed three police officers in Baton Rouge also suffered from PTSD and the VA failed to help, according to his mother.
Veterans are often prescribed medications which don't always address their trauma and can have side effects, particularly when multiple drugs are taken at once.
According to psychiatrist Dr Peter Breggin, the VA and Department of Defense have a "massive prescription drug epidemic" which provides veterans with an array of medication that can cause feelings of rage to increase, International Business Times reports.
"The combination of increasing prescribing of such drugs during and after military service has led to violence and suicide and in many cases to chronic mental disability while being treated at the VA," Breggin explained. "This becomes a disability from which they often can't recover because of multiple psychiatric drugs."
You can share this story on social media: