Dark web child porn site ran 'much better' with FBI in charge – lawyer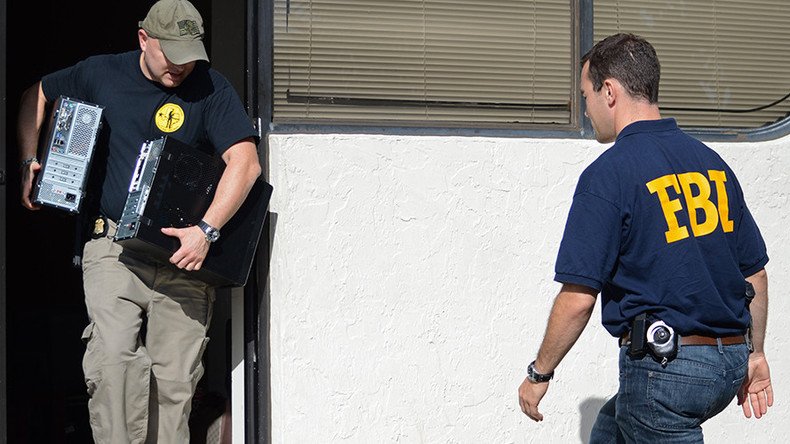 Membership on the largest "dark web" child pornography site rose by a third and it ran "much better" while it was operated secretly by the FBI, one defense lawyer in the "Playpen" case has argued, seeking to have the charges dismissed.
After taking control of "Playpen" in February 2015, the FBI continued to operate the child pornography site for two more weeks, seeking to infect users' computers with malware. Over 4,000 computers worldwide were hacked in this fashion, and 186 people were charged. A defense attorney for one of them is now saying the FBI did a better job of running the site.
Steven Chase, the original administrator of Playpen, is accused of participating in a "child exploitation enterprise." His attorney is seeking to have the case dismissed due to "outrageous government conduct," Motherboard reported.
"The FBI distributed child pornography to viewers and downloaders worldwide for nearly two weeks, until at least March 4, 2015, even working to improve the performance of the website beyond its original capability," wrote Peter Adolf, an assistant federal defender in the Western District of North Carolina, in a motion to dismiss the case filed Monday.
Adolf goes on to quote user comments indicating that "Playpen" performed much better under the FBI's management, which led to the site becoming even more popular.
"Yes, it is working much better now!" said one user.
"Working FAST today :-)" wrote another.
"It now runs everything very smoothly!" said a third.
"As a result, the number of visitors to Playpen while it was under Government control [increased] from an average of 11,000 weekly visitors to approximately 50,000 per week. During those two weeks, the website's membership grew by over 30 percent, the number of unique weekly visitors to the site more than quadrupled, and approximately 200 videos, 9,000 images, and 13,000 links to child pornography were posted on the site," Adolf wrote.
They need to catch bad guys, yes, but I just don't think the FBI should be in the child porn distribution business. https://t.co/au3n7NcTTW

— Christopher Soghoian (@csoghoian) August 23, 2016
Government improvements resulted in "more users receiving more child pornography faster than they ever did when the website was running 'illegally'," the attorney argued. "In essence, the government committed a more serious crime – distribution of child pornography – in order to apprehend defendants committing the less serious crime of accessing and viewing child pornography."
Although the US Supreme Court has never specified what would qualify as outrageous conduct by the government, Adolf pointed to two previous circuit court cases, dating back to 1984 and 1986, to point out that cases have been dismissed when government agents have supplied or were "intimately involved" in the production of contraband, or when their conduct resulted in injuries to an innocent third party.
READ MORE: FBI hacks world's largest child porn site

Under the government standard for child pornography, a child is victimized each time his or her image is viewed. During its operation of Playpen, the FBI distributed a million illegal images, according to a "conservative estimate" by defense attorneys in other related cases, who filed their own motions Monday.
The FBI has declined to comment on the pending legal proceedings.
You can share this story on social media: