Ludicrous mode goes plaid? Tesla unveils battery option to rival Ferrari, Porsche speeds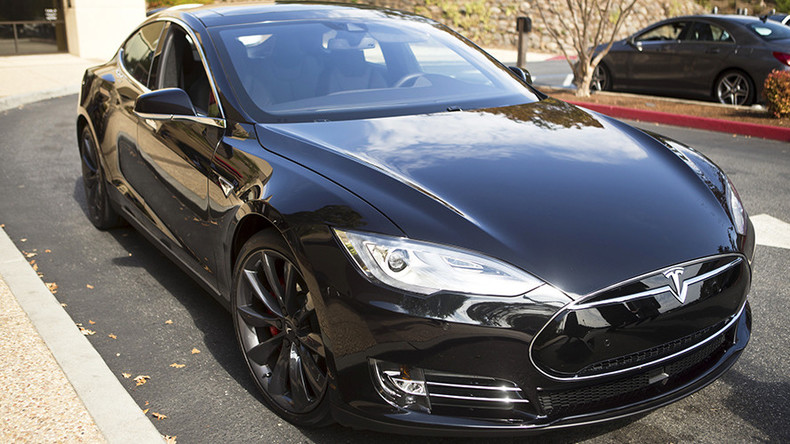 Tesla has announced its new, larger battery that will turn its Model S P100D with Ludicrous mode into the third-fastest accelerating car ever produced. The new 100 kWh battery will increase the range of both the Model S and the Model X.
The limited-run LaFerrari and Porsche 918 Spyder remain the two fastest cars ever produced, but the S P100D will quickly climb the rankings with its ability to accelerate to 60 miles per hour in 2.5 seconds. Unlike the multimillion dollar luxury sports cars, though, the Tesla has luggage space, all-wheel drive and can sit five adults plus two children, the company said in a blog post Tuesday.
The upgraded kWh battery will increase the range of both the Model S sedan and the Model X sport utility vehicle. The sedan will be able to go up to 315 miles on a single charge ‒ the first ever electric vehicle that comes from a production line to cross the 300 mile-per-charge milestone ‒ while the SUV will be able to travel up to 289 miles.
"Both have access to the Tesla Supercharger network for the freedom to travel long distance for free," the Palo Alto-based company said in its announcement Tuesday.
The upgrade to the 100kWh battery pack for new P90D Ludicrous models will cost an additional $10,000, while existing owners can upgrade for $20,000. The high cost of the vehicle helps subsidize the lower-cost Tesla Model 3 that is currently in development, the company said.
READ MORE: Tesla & SolarCity agree to $2.6bn merger

Shares of Tesla stock were boosted after CEO Elon Musk took to Twitter Tuesday morning, teasing the announcement. The stock went up 2.5 percent to $228.49, according to Bloomberg.
Tesla product announcement at noon California time today

— Elon Musk (@elonmusk) August 23, 2016