Group chants 'Black Lives Matter' during assault, robbery – police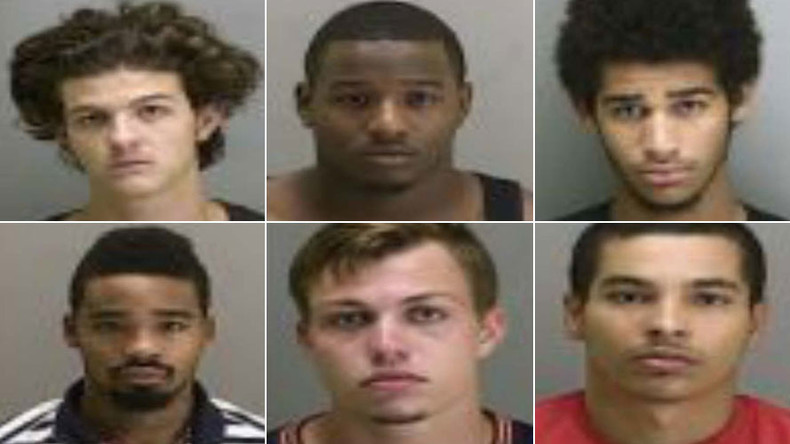 An assault and robbery of seven men in Akron, Ohio may have been racially motivated, police said. A group chanting "Black Lives Matter" attacked and robbed seven white men near the University of Akron, before running away. Seven suspects were arrested.
The incident happened shortly after midnight on Sunday in the area of Carroll and Goodkirk Streets near the University of Akron, WOIO-TV reported. Seven white men were walking when they were set upon by five black and two white men who chanted "Black Lives Matter," police said.
The seven suspects attacked their victims with bottles, while punching and kicking them, according to the police. One victim reportedly fell to the ground and was kicked in the head several times before passing out. The assailants then robbed the victims and fled with the loot.
Officers with both the Akron city police and the University of Akron force responded to the incident and found the suspects nearby.
The seven men arrested have all been identified as residents of nearby Canton, Ohio. Charges against the group include riot, assault, robbery, and receiving stolen property.