15 yrs after 9/11, Americans feel more at risk from terrorism
Published time: 22 Aug, 2016 21:14
Edited time: 11 Sep, 2016 11:45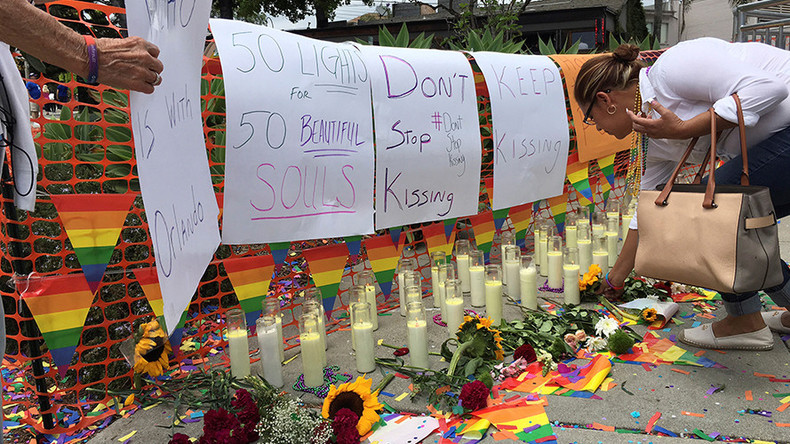 Four in 10 Americans feel the country is less safe from terrorism now than it was before the September 11, 2001 attacks, a new poll shows. While concerns are bipartisan, Republicans are much warier of Islamic fundamentalism than Democrats.
On Monday, the Chicago Council on Global Affairs published the results of its annual survey, showing that 42 percent overall regarded America as less safe now than in 2001. This reflects the feelings of 53 percent of Republican and 34 percent of Democratic respondents, and is a dramatic increase from 27 percent overall in 2014.
Coming up on the 15th anniversary of 9/11, the survey showed something approaching a bipartisan consensus on the issue of combating international terrorism, with 70 percent of Democrats and 81 percent of Republicans in agreement.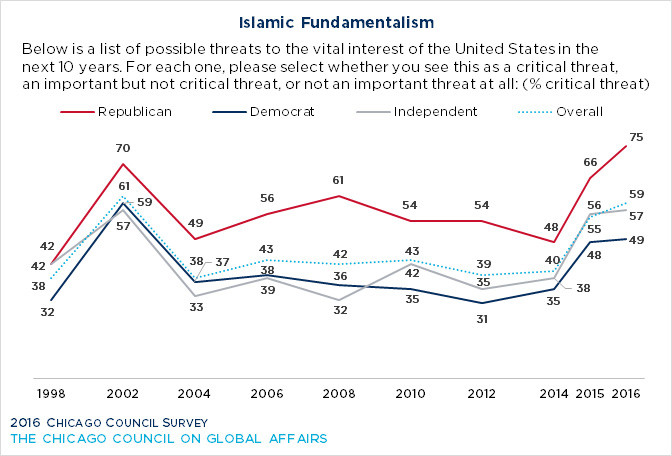 However, while Republicans believe Islamic fundamentalism presents the most critical threat (75 percent, up from 66 percent last year), only half the Democrats (49 percent today, 48 percent last year) agree. It is notable that more Republicans perceive Islamic fundamentalism as a critical threat today than ever since the first survey in 1988. This includes 2002, the first survey after the 9/11 attacks, when only 70 percent of Republicans pointed to Islamic fundamentalism as the critical threat to the US.
The terrorist attack at a gay night club in Orlando, Florida occurred halfway through the survey's course in late June. While this translated into a "minimal increase" of four points in concern about international terrorism, the survey registered a 12-point jump in belief about the threat of Islamic fundamentalism, from 52 percent before to 64 percent after. While the increase among Republican respondents was only from 74 to 76 percent, among the Democrats the jump was from 40 percent before, to 55 percent after Orlando.
Most Americans appear resigned that acts of terrorism will be a regular part of life going forward, with 48 percent making it "very likely" and 41 percent as "somewhat likely," the survey says.
Partisan differences emerge when it comes to the methods of fighting terrorism, however. Democrats and Republicans are closely aligned in favor of blocking terrorist financing, drone strikes, and sending Special Forces operatives. Democrats are far less supportive of strikes by manned aircraft (71 percent to the Republicans 81 percent) and even less so of sending US combat troops abroad (57 percent to Republicans' 72 percent).
While Republican presidential candidate Donald Trump has called for the US to find common ground with Russia in fighting Islamic State (IS, formerly ISIS/ISIL), only three in 10 respondents believe the two countries are working in the same direction in Syria and Iraq, while 64 percent believe their goals overlap.
The survey has been an annual tradition for the Chicago Council on Global Affairs, which describes itself as a nonpartisan nonprofit, established in 1922 to oppose US isolationism. This year's poll was conducted by GfK Custom Research between June 10 and June 27, on a sample of 2,061 adults living in all 50 US states and the District of Columbia. The margin of error is between 2.2 and 3.5 points, depending on the question, with higher margins for partisan subgroups.