Texas postpones execution of man who didn't kill anyone
Published time: 20 Aug, 2016 03:14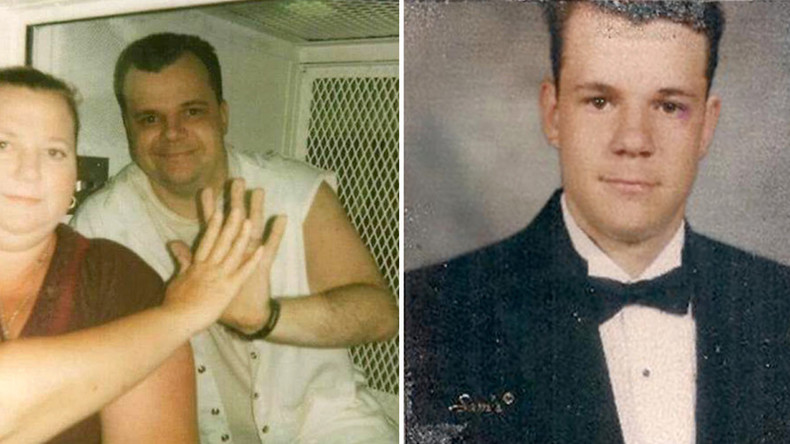 A Texas man, whose life is hanging in the balance, has won himself a stay of execution for a murder that he never committed. Jeff Wood convinced the court to reconsider his sentencing, saying it was based on the testimony of a discredited psychiatrist.
The Texas Court of Criminal Appeals ruled 7-2 to put Wood's August 24 execution on hold after the defendant called into question the testimony and scientific evidence provided by Dr. James Grigson.
"After reviewing applicant's subsequent application, we find that his third and fourth allegations satisfy the requirements... Accordingly, we remand those two claims to the trial court for resolution," the appellate court wrote.
In Texas, Dr. Grigson is also known as "Dr. Death" for the hundreds of capital cases during which he has testified. Expelled from the American Psychiatric Association in 1995, in Wood's case he served as an expert.
In his appeal to the court, Wood's lawyers accused Grigson of lying to jurors about how many cases he had testified in and how often he found the convict to be a future danger, allegedly misleading them.
"Three former jurors have said they feel the government's presentation to them of a discredited psychiatrist who predicted with certainty, and without evaluating Mr. Wood, that Mr. Wood would be criminally violent in the future was unfair. ... The jurors no longer support a death sentence," Wood's attorney, Jared Tyler, said. "The psychiatrist had been expelled from the American Psychiatric Association and the Texas Society of Psychiatric Physicians for the same unethical conduct as he engaged in Mr. Wood's case."
Wood, now 42, has been on death row for 18 years after he was found guilty for his role in the robbery and murder of gas station clerk Kris Keeran. His case goes back to January 1996, when he and his accomplice Daniel Reneau came up with a plan to steal the safe from the Texaco gas station.
Reneau ended up killing Keeran while Wood sat in a borrowed pickup truck outside, waiting for his friend to steal the safe.
In his defense, Wood, who admitted to his role in the conspiracy to rob the store, argued that he did not know Reneau had a gun on him and would shoot Keeran dead in the face.
However, under Texas' so-called "law of parties", a person who was an accomplice to a crime can still be sentenced to death, meaning that Wood could be legally facing capital punishment like Reneau, who was executed in 2002.
In 2008, Wood's execution was postponed for the first time, when his defense team cited his learning disability and an IQ of 80, which is lower than the average 100.
"Even if Jeff learns something and can say it back right away, the next day he'll forget everything," Wood's sister Terri Been Been said at the time.
However, tests showed Wood was competent.
Wood's family and friends delivered about 10,500 petition signatures calling for the halt to the offices of Texas Governor Greg Abbott and the Texas Board of Pardons and Paroles.