Weapons of choice: Man brings pizza, goat statue to fight with police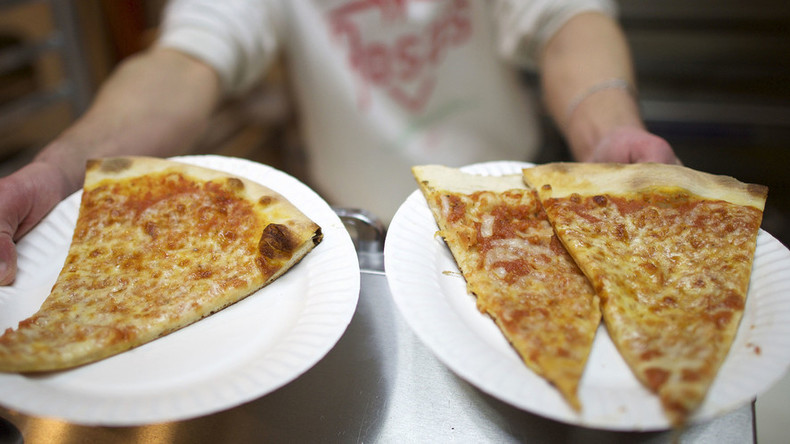 A Pennsylvania man upset over the impound of his vehicle not only threw punches at police. He also brought along a weapons arsenal including a chain, a pizza, and a statue of the Roman god of the wild, Pan.
Dallas Borough police said Sean Mulloy showed up on Thursday and began wrapping a chain around the railings outside the police station. He had with him a full box of pizza, and a statue of the Roman god, Pan.
"We believe he was trying to trip a police officer," James Drury, chief of police at Dallas Borough Police Department told the Associated Press.
Mulloy's car had been impounded for a drunk driving arrest the week prior. Malloy refused to pay the towing company to release his car and asked police several times to pay it for him.
When the patrolman who had arrested him the week earlier walked out of the police station, Malloy attacked him, punching the officer twice in the head and wrestling him to the ground, according to police.
The police officer, who later went to the hospital for a serious elbow injury, was able to get to his radio and call for help. Police then subdued Mulloy with a stun gun.
Early accounts suggested the pizza was thrown as well, but Drury told the AP that it wasn't used in the fight.
"I really don't know what his thinking was with the pizza," Drury said.
No one knows that why he brought along a statue of Pan.
Police arrested the 44-year-old again, this time for assault.
Mulloy's now in the Luzerne County Correctional Facility awaiting trial, without his car.