North Dakota pipeline project paused amid legal problems, protests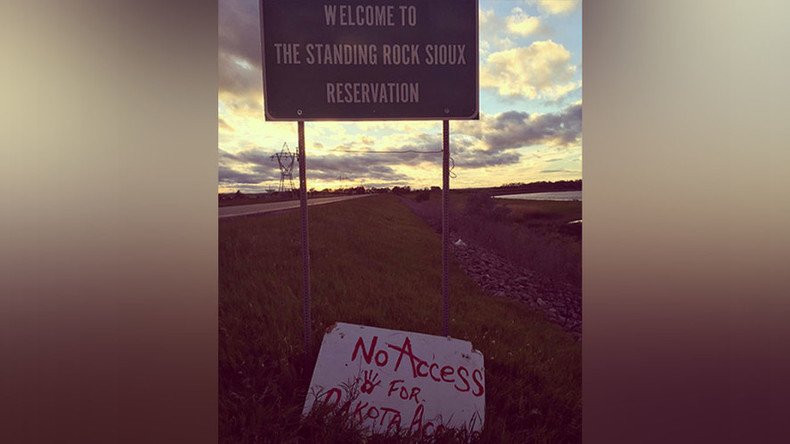 Construction of the Dakotas Access Pipeline has been halted due to pending court cases. The pipeline, seen by many as Keystone XL Pipeline Round Two, received permission from all the four states it crosses in order to begin construction, despite the risks posed to citizens.
Following protests and litigation from the Standing Rock Sioux Nation, Dakotas Access LLC agreed to halt construction on the pipeline until its case could be heard in a federal court, Des Moines Register reported. The proposed pipeline would span North Dakota, South Dakota, Iowa and Illinois, where shippers could send the sweet crude oil to Gulf Coast markets or the Midwest.
On August 10, Standing Rock filed an emergency injunction in an attempt to delay construction long enough for their concerns to be heard. Chief among them are the potential to contaminate the tribe's main drinking source and their potential responsibility for cleaning up toxic spills that could seep into their land.
The 1,172-mile long project plans to build across the Missouri River, which provides water to the tribe's 8,500 person deep community, according to the Standing Rock Sioux Tribe Department of Water Resources.
The pipeline is also planned to cross sacred lands belonging to the tribe. As a result, the battle between the tribe and the Dallas-based developers responsible for the Dakotas Access Pipeline has been growing ever more contentious.
After the tribe complained about potential hazards from the pipeline crossing their territory, it was moved to being just slightly outside of their borders, leaving them responsible for the cleanup and damages from any spills.
The tribe has been protesting the construction for months by holding prayer-ins near construction. However, the situation escalated last week when a dozen protesters were arrested for coming too close to construction. On Monday, the company confirmed that they would press charges against the protesters and seek to file restraining orders against them.
You can share this story on social media: