What hath Deez Nuts wrought? FEC to stomp out joke candidates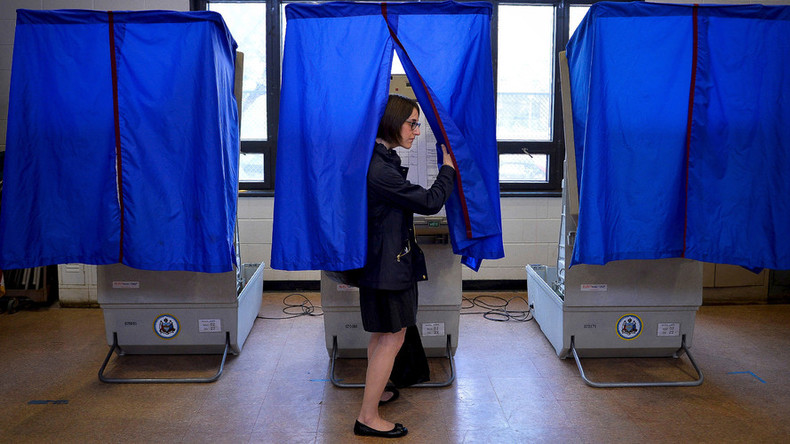 It seems the Federal Election Commission is done with fictitious candidates. A press release from the commission outlines steps for verifying candidates in what may be the dullest response to Deez Nuts' candidacy for the White House.
The Federal Election Commission (FEC)'s smear campaign against alternative parties has reached a new low. Harambe is leading the presidential polls among fourth party candidates with 5 percent nationally, just one point below the Libertarian Party's Gary Johnson.
Support for President: Gary Johnson 6%, Harambe 5%, Jill Stein 2%

— PublicPolicyPolling (@ppppolls) July 31, 2016
But he will be left off the ballot if the FEC's new regulations go unchecked.
Harambe, the presumptive nominee of the assumed fourth party, appeals to those who believe that the two-party system is corrupt and the three-party system lacks whimsy.
Much like the mainstream media, the FEC seeks to silence alternative candidates. In its guidelines for keeping fourth party candidates out, the federal agency wrote that it will send letters to people who expressed themselves artistically through their vote to "notify the filer of the potential penalties for false filings with a federal agency."
The press release claims that it has assembled a crack team of humorless party-poopers "to send verification letters to filers listing fictional characters, obscene language, sexual references, celebrities (where there is no indication that the named celebrity submitted the filing), animals, or similarly implausible entries as the name or contact information of the candidate or committee."
One of the most interesting notes at the top of the release complained of "the patently false candidate or treasurer names, questionable contact or bank information, or material that does not relate to campaign finance, such as drawings, essays and personal court records."
However, it did not include any of the drawings, so it is literally impossible to know whether or not one voter's drawing relates to the election. In fact, who is to say that the court records of a nasty divorce do not relate to campaign finance?
These sweeping regulations and restrictions are read by some to be discriminatory to those with a loose grasp on reality.
Overall, this seems like an attempt to force voters to limit their voices to the real world – ignoring the boundless potential offered by the human imagination. Who is to say that a dead 400lb gorilla wouldn't make a better president than Hillary Clinton?
Unless the fourth party candidates get the opportunity to represent their ideals in a debate format, there will be literally no way to prove whether Deez Nuts has better policies than Donald Trump.
Deez Nuts was, in fact, registered as a candidate with the FEC. Whether they turn their back on him remains to be seen, but his loyal voters have kept his poll numbers at 3 percent.
If you are a fourth party voter who sees beyond the 2016 campaign trail and into a world of fantasy, but feels silenced by these bureaucratic regulations, please contact the author of this article (@vontrapplord) and provide pictures of the vote you are told will no longer count.
Our voice deserves to be heard and we are listening.