Ivanka Trump gets burned as company donates her money to Clinton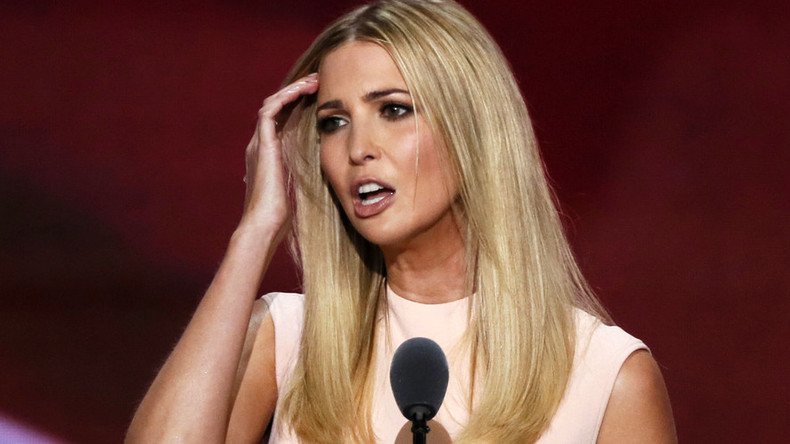 Ivanka Trump received a surprise when her jewelry purchase arrived with a note informing her that the company donated her money to the Hillary Clinton presidential campaign, a pro-immigration charity and a gun control group.
The beautifully-written burn from Lady Grey jewelers was included with her web order by the brand's co-founders.
"Dear Ivanka," the note read, "Thank you so much for your web order! We're happy to let you know that the proceeds of your sale have been generously donated to the American Immigration Council, the Everytown for Gun Safety Organization, and the Hillary Clinton campaign. We hope you enjoy your new Lady Grey #helixearcuff. Best, Jill and Sabine."
The girls then tweeted a picture of the note with the accompanying hashtags, #thanksbutnothanks, #payitforward and #hillary2016.
READ MORE: Champion of women? Ivanka attempts liberal sales pitch of Trump
The company explained that Trump's political statements were so at odds with their own views that they felt "instantly felt compelled to take the money and donate it" to a number of causes "that were more aligned" with their own.
Ivanka was registered as an independent before the conventions, rendering her unable to vote for her father in the New York primaries. She has been advising Trump during his campaign.