My name is 'Idiot': Ark. couple arrested for child abuse after zip-tying 4yo girl to bed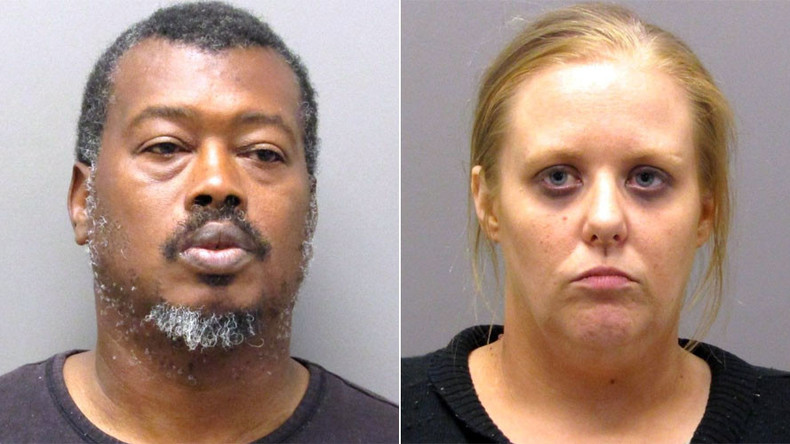 A 4-year-old girl is in state custody after Arkansas police say she was zip-tied to a bed and hit with a plastic bat. She told officers she thought her name was "Idiot." The child's mother and her boyfriend have been arrested on child abuse charges.
The girl was brought to Cooper-Anthony Mercy Child Advocacy Center in Hot Springs, Arkansas to be examined for multiple injuries. Staff at the center and workers from the Arkansas Department of Human Services quickly called the Hot Springs Police Department, suspecting abuse.
She had "deep purple bruising on her buttocks, lower back, and legs, a blackened eye, a swollen right cheek, a bruise on her forehead, healing scars across her back, and dried blood in the corner of her mouth," the police report said, according to KATV.
The young girl was malnourished and had ligature marks on her wrists, implying she had been restrained.
When officers asked the child her name, she replied, "Idiot," the Hot Springs Sentinel-Record reported.
The girl's mother, Jennifer Diane Denen, 30, and her live-in boyfriend, Clarence Eugene Reed, 47, were both at the advocacy center when police arrived and were taken in for questioning.
Denen told police she had seen Reed spank her daughter with a plastic bat, and that another child had told her that Reed had zip-tied the 4-year-old to a chair. The boyfriend called the girl "Idiot" on a "regular basis," she said. Denen admitted to not seeking medical attention for her daughter's injuries.
Reed acknowledged hitting the girl, but said he used a half-inch-thick wooden paddle, according to the police report.
He also admitted to tying the girl to her bed using plastic ties, with Denen's help, as punishment for climbing the kitchen cabinets, the Sentinel-Record reported.
Another child living in the Hot Springs home told police that the girl had been tied up and was called "Idiot" instead of her name, which was not released.
Reed told police he did call the girl "Idiot," but said "he did it in jest," the report said.
A total of six children were in the house, all of whom are Denen's, Corporal Kirk Zaner, spokesman for the Hot Springs PD, told the Washington Post. The youngest, an 11-month-old, is Denen's only child with Reed.
The 4-year-old girl and the 11-month-old are now in the custody of the Department of Human Services, while the four older children are with their biological father, Zaner said.
Denen and Reed were both charged with felony counts of first-degree domestic battery, permitting abuse of a minor and first-degree endangering the welfare of a minor. They face up to 32 years in prison if convicted.
They are each being held on $500,000 bond, and are set to appear in Garland County District Court on August 23, the Sentinel-Record reported. Hot Springs, a city of 35,000 about an hour outside the state capital of Little Rock, is the county seat of Garland.
You can share this story on social media: