AR mother arrested after 3-year-old found dead in washing machine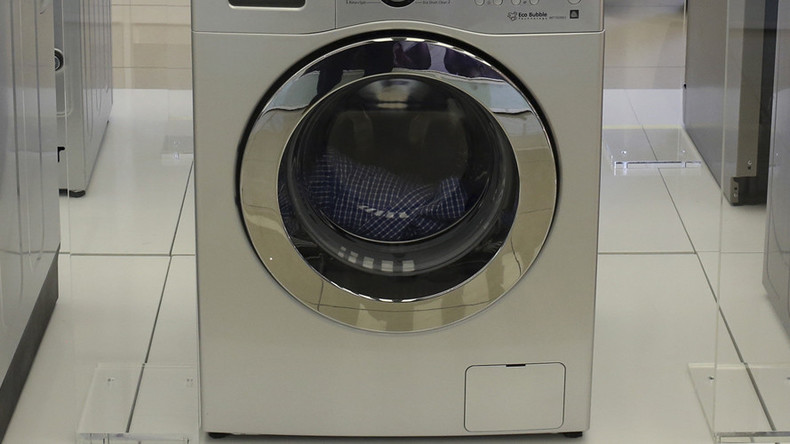 An Arkansas mother was arrested on two felony counts after her three-year-old child climbed into a washing machine and died.
On Tuesday, the mother, Brooke Haney, was charged with two felonies of endangering the welfare of a minor for two 2015 incidents.
According to Hampton police arrest documents obtained by KATV, the first incident took place in August, when officers stopped Haney, 25, after she was seen causing oncoming traffic to pull off to the side of the road. The mother, who was in possession of numerous prescription pills without a valid prescription, then walked into oncoming traffic, leaving her 7-month old baby in the back seat of her vehicle.
Officers determined that she was "exhibiting behavior indicating she was under the influence of prescription medication," according to court documents. They said she failed "several" sobriety tests and walked into traffic while they were trying to detain her.
The second incident involved officers responding to a call in October reporting that a child had sustained injuries in a washing machine accident.
Haney said she had been taking a nap and woke up unable to find her 3-year old. After searching with a neighbor, the child was discovered dead inside the washing machine. The report said the child had climbed into the washing machine and closed the lid. The machine was programmed to activate the washer when the lid closed.
The cause of death was listed as "scalding and thermal injuries," according to the affidavit filed in Calhoun County Circuit Court.
"It hurt my heart to know a little child died like that," Bobbie Holmes, a neighbor, told KARK. "I couldn't imagine what pain she went through."
Haney's 7-year-old child told investigators the children would assist with wash duties, including climbing into the washing machine to retrieve clothes and handing them to another child, who would put them into the dryer.
The investigation revealed that Haney was taking medication, including benzodiazepine, which can cause dizziness and drowsiness.
According to the Drug Enforcement Administration, benzodiazepines, such as Valium and Xanax, are most often abused by adolescents and young adults to achieve a euphoric sensation, but they can also cause drowsiness.
In the most recent report, the American Association of Poison Control Centers reported that there had been 74,182 cases involving benzodiazepines in 2014, 18 of which resulted in death.
According to police, Haney had an open Louisiana Department of Human Services case concerning drug abuse during pregnancy, and a long history of abusing both legal and illegal drugs.
Haney's two surviving children are in the custody of the state's Division of Children and Family Services. She is expecting another baby next month.