Most of Wisconsin's black neighborhoods are jails – research
Published time: 18 Aug, 2016 01:44
Edited time: 18 Aug, 2016 13:38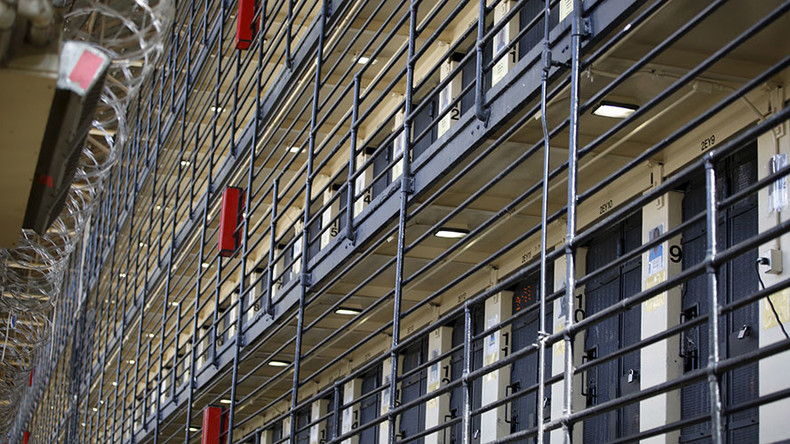 Using racial dot maps for Wisconsin, a teenage researcher discovered half the state's black neighborhoods are "actually jail or prisons." The remaining neighborhoods are subsidized housing, homeless shelters and apartment complexes.
Conclusions deducible from the data confirmed decades of neglect and frustration that contributed to a violent uprising over the weekend, following a police shooting of a black man, according to Milwaukee residents.
Teenager Lew Blank began his research checking out the racial dot map that places one dot per person on a map colored by race. He compared his data with Google maps and other online resources to identify "certain areas where the majority of residents were African-American."
"As I researched, I began to find those isolated black neighborhoods in the middle of nowhere on these maps in almost every state," Blank told Madison365. "I stated matching them to Google Maps imagery. I checked he address. I double-checked, triple-checked."
READ MORE: 'Beyond Property Damage': Miwaukee curfew, calls for restraint bring calmer night
Those isolated neighborhoods surrounded by a field of white residents turned out to be jails. Then he noticed a pattern across Wisconsin and found they were all jails.
"Thirty-one of the 56 black neighborhoods in Wisconsin are, in fact, jails," he said. "And I found out that the places that weren't jails, were great places to be - homeless shelters, section 8 housing (subsidized), food deserts, etc."
The same held true for supposed black neighborhoods in other states.
Blank's interest in social and racial justice began after he started attending Young Gifted and Black (YGB) protests at the beginning of the year, specifically after the death of Tony Robinson.
Robinson was an unarmed teen who was "tweaking out" on mushrooms, when Madison police were called for assistance on March 6, 2015. According to police, Robinson attacked an officer, pushing his head through drywall and pushing him down the stairs before the officer fired his weapon fives times, mortally wounding Robinson.
Robinson later died in the hospital from his injuries. His death led to 1,500 protesters, mostly high school students, staging a walk-out and filling the state capitol on March 9.
In a blog post in February about his findings, Blank said Milwaukee is geographically isolated, and it has become known as one of the most segregated urban areas in America.