Baltimore Police use of Stingray technology illegal and discriminatory – FCC complaint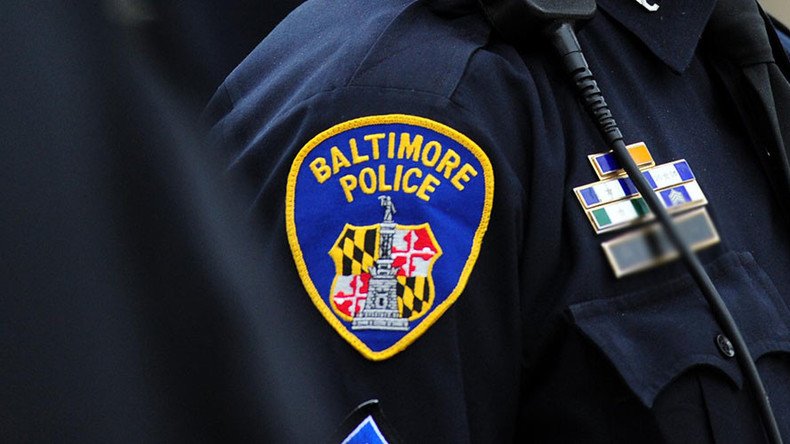 The Baltimore Police Department's use of cell site simulators, also known as "Stingrays," not only violates FCC laws, but is racially discriminatory as well, according to a complaint filed by a law professor, civil rights groups and a technology think tank.
The groups argue that the Baltimore PD's use of Stingrays violates citizens' free speech rights, describing the use of Stingrays as "an electronic form of the intrusive police practices described in the Justice Departments report on the BPD's pattern of civil rights violations."
In the new 38-page complaint, visiting law professor Laura Moy of Georgetown University writes: "BPD has no license whatsoever to operate its CS simulator equipment on frequency bands that are exclusively licensed to cellular phone carriers in Baltimore."
The complaint continues to state, "These devices disrupt normal operation of the cellular phone network, preventing those within their reach from placing cellular phone calls normally. Disruption of the network extends to emergency calls. Worse, these disruptions to the cellular network and the life-saving communications it serves are not experienced equally by all Americans."
On behalf of Moy's clients, civil rights groups Color of Change, Center for Media Justice and think tank New America's Open Technology Institute, Moy argues that the use of Stingrays, primarily in African American communities, disproportionately affects minority groups in Baltimore and nationwide.
"It seems quite likely that the Baltimore PD makes the heaviest use of this technology of any police department in the country," Moy said in a comment to The Baltimore Sun.
"The problem of radicalized surveillance is particularly pronounced in Baltimore, where BPD's racially biased policing is clearly reflected in its racially biased deployment of [cell site] simulators," the groups wrote in the complaint.
However, Moy and her clients are in for a long legal battle with the Baltimore PD if they wish to see an end to Stingray use.
When consulting with "several lawyers and privacy experts, they agreed that this was a worthwhile effort, but no one seemed to think that this would ultimately result in a complete shutdown of Baltimore's Stingray arsenal," in a report from Ars Technica.
"The FCC simply has no interest in upsetting the apple cart on Stingray, despite growing evidence of abuse," Harold Feld, lawyer and vice president of Public Knowledge, told ARS Technica. "This is not surprising. One of the problems with the FCC enforcement scheme is that once a device is authorized for use, it is practically impossible to get the FCC to pull it."
The Harris Corporation, the largest manufacturers of Stingrays have received formal permission from the FCC to sell the devices to local law enforcement.
A recently revealed e-mail from 2010 shows that The Harris Corporation told the FCC that the purpose of the Stingray's "is only to provide state/local law enforcement officials with authority to utilize this equipment in emergency situations," which is not how police departments across the countries have been utilizing the technology, according to Ars Technica.
In May, police in Annapolis, Maryland used the 'emergency-only' technology to apprehend a perpetrator involved in a robbery where chicken wings and subs were stolen from a local pizza deliveryman.
The BPD have been using Stingray technology to locate suspects, some of whom were accused of minor crimes such as stealing a phone, according to a report by USA Today.
"The commission expects state and local law enforcement to work through the appropriate legal processes to use these devices," said Neil Grace, a spokesman for the FCC. The FCC is currently reviewing the complaint.
The Baltimore PD has yet to issue a statement due to "pending litigation."
You can share this story on social media: