South Carolina teens rob, kill man after he helps them out of car trouble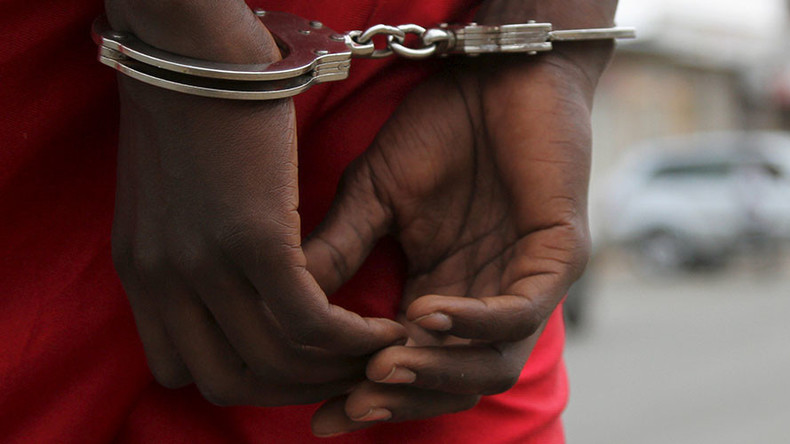 Two South Carolina teenagers were arrested after allegedly fatally shooting and robbing a man who police said stopped to help them get a vehicle out a ditch.
Chadwick Garrett stopped to help the teens pull a vehicle out of a ditch Monday night, but when the good Samaritan finished, the teens robbed and shot him to death, a North Charleston police spokesman said, according to the Post and Courier.
The teens were arrested and booked six miles away from the shooting scene on Tuesday. Deon Antonio Frasier, 17, and Michael Odell Anthony Dupree-Tyler, 19, face murder charges in connection with the shooting.
Frasier is also charged with possession of a weapon during the commission of a violent crime. Their bond hearing has not been scheduled.
Garrett's family was present during Tuesday's hearing and called the two teens "cowards," according to WHNS.
Dupree-Tyler apologized to the family.
According to a release affidavit obtained by WHNS, a witness asked Garrett to assist the suspects in pulling the vehicle out of a ditch on the side of Durant Avenue. He agreed to help for $20.
After the vehicle was out of the ditch, Garrett asked the suspects about the money they owed him, at which point Frasier took out a gun and fired multiple shots striking Garrett in the chest.
The affidavit stated Frasier then got into the passenger side of the Durango while Tyler drove.
The suspects were arrested quickly after the incident, because authorities said 20 minutes after the shooting happened, 911 operators received a call from a woman who said the suspects were using her vehicle without permission. She provided a matching description of the vehicle and two suspects.
The affidavit stated the woman tried to cancel the police when the vehicle was returned. Officers arrived at the woman's home to find the suspects inside.
Court records show Frasier was free on $10,000 bail for possession of a stolen vehicle. That case is pending in Charleston County.
Court records show Dupree-Tyler pled guilty to drug possession in 2015, and Frasier was out on a $10,000 bond for possession of a stolen vehicle at the time of the ghastly Monday night murder.