California arsonist arrested as thousands flee devastating Clayton wildfire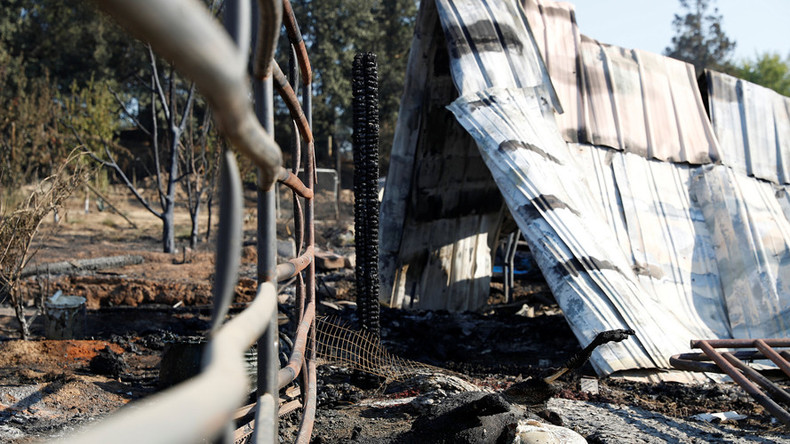 Authorities have arrested a man suspected of starting the Clayton Fire in central California. Fueled by severe drought conditions, the blaze has forced thousands of residents to evacuate and burned 4,000 acres so far. It is only 20 percent contained.
Clearlake resident Damin Pashilk, 40, was arrested Monday and charged with 17 counts of arson. His bail was set for $5.1 million. Pashilk sparked the fire near Clayton Creek Road, just east of Highway 29, on Saturday, investigators from the California Department of Forestry and Fire Protection (CAL FIRE) said.
Since then, the blaze has burned down 4,000 acres and forced the evacuation of thousands of local residents – many of whom had lost everything in wildfires that ravaged the area last year. The town of Lower Lake has been hit particularly hard, with the fire destroying the Main Street and wiping out much of the commercial district, the Los Angeles Times reported.
Read more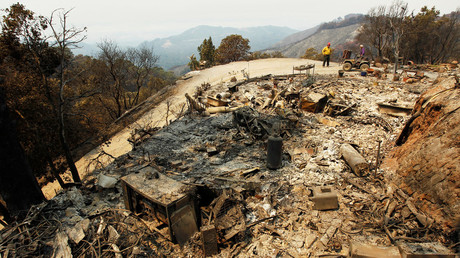 Cal Fire Director Ken Pimlott says the fire has caused over $10 million in damages so far, and left "dozens" of families homeless, according to KGO-TV. The fire has destroyed 175 buildings and is threatening at least 1,500 more, officials said.
"The residents of Lake County have experienced senseless loss and endured significant hardship over the past year," Pimlott said in a statement. "Mr. Pashilk committed a horrific crime and we will seek prosecution to the fullest extent of the law."
Pashilk, described as a construction worker born in San Francisco, has a record of a dozen arrests for drugs, weapons and parole violation charges dating back to 2005. He is also suspected in other fires within the last year, but Cal Fire would not say whether this included the Rocky or Jerusalem wildfires that devastated the area around Clear Lake.
The "jaw-dropping" Rocky Fire had consumed 60,000 acres and displaced 12,000 residents in August 2015. With California coping with the fifth year of the worst drought in over a century, the dying trees and dry underbrush have turned the state into a tinderbox.
READ MORE: 'Jaw-dropping' California wildfire fueled by drought, winds
Cal Fire has already spent over $5 million fighting the Clayton Fire, KCRA-TV reported. Nearly 1,700 firefighters, 200 engines and 12 helicopters have been deployed to counter the blaze, but it was only 20 percent contained as of Tuesday afternoon.
This year's wildfires have already burned down more than 360 square miles of land and destroyed over 400 homes and other structures, the LA Times reported. The most dangerous fire season is still ahead, officials warn, as the dry Santa Ana winds are expected in September.