North Carolina shopping mall on lockdown after reports of shooting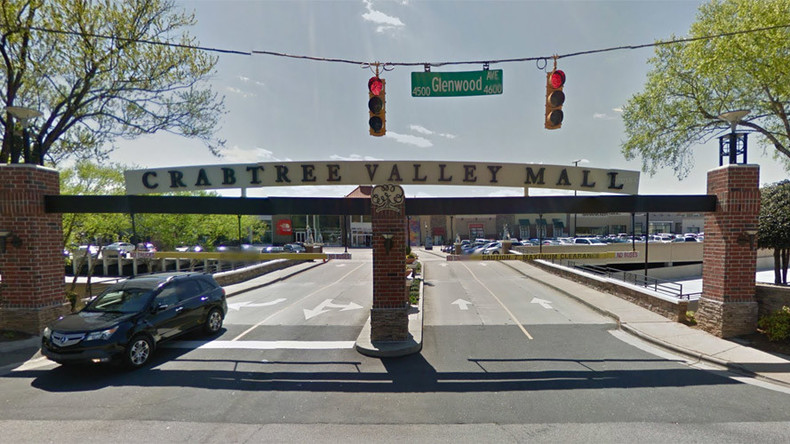 A shopping mall in North Carolina was placed on lockdown Saturday afternoon, following multiple reports of shooting on social media.
Raleigh police have issued an updated statement, confirming that no suspects have been arrested and no one injured with gunshot wounds has been located.
Police were called to the mall at about 2:45 p.m. and placed it on lockdown.
Evacuations were made and authorities are continuing to secure the location.
A video posted on Twitter by an eyewitness shows panicked scenes as people rushed out of the store.
Antonio Richardson, owner of the Casanova clothing store in the mall, told ABC11 the shooting occurred after an argument broke out between two men in their 20s in the food court.
He saw one of them pull out a gun and heard up to four shots as he fled the scene,
There is a large police presence at the mall and near-by roads have been closed.
People have barricaded themselves into stores while the police are seeking to evacuate shoppers and staff from the mall.