Newborn 'slammed' to death by 6yo brother, Florida mother charged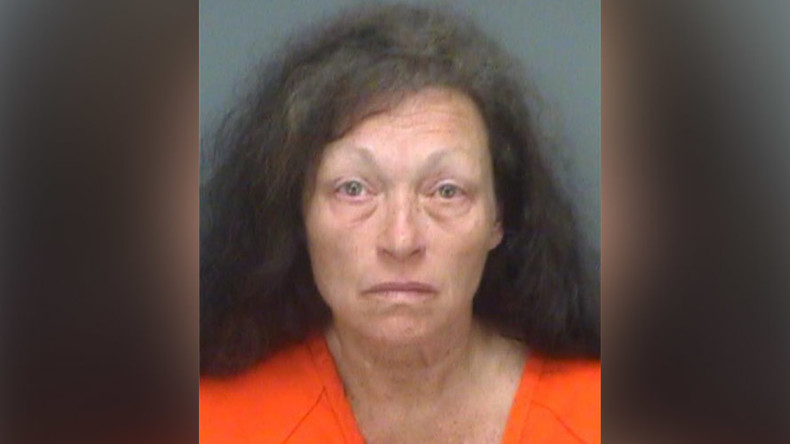 The mother of a 13-day-old baby violently beaten to death by her six-year-old son has been charged by Florida police with aggravated manslaughter.
Kathleen Marie Steele was arrested by Pinellas County Sheriff's Office on Thursday, after her newborn daughter Kathleen died from severe injuries including multiple skull fractures.
Officers say that on August 8, Steele left her three children unsupervised in her minivan for "over 30 minutes" as she visited a cellphone repair store.
In that time, Steele's second-eldest child, aged 6, is alleged to have "slammed" the baby girl around the vehicle in what Pinellas County Sheriff Bob Gualtieri described as "one of the worst" incidents he had ever seen.
Despite Steele being alerted that something "serious" had happened to the two-week-old, police allege she proceeded with her errands before bringing the injured child to a neighbor who is a registered nurse.
According to police, the six-year-old boy explained to investigators that he removed the baby from her car seat before he "slammed her head into the ceiling, banged her head on the floor and dropped her numerous times."
Steele's two sons are currently being cared for in separate therapeutic foster homes while the investigation continues. Due to his age, the six-year-old boy will not be charged with the death.
According to the Tampa Bay Times, the deceased child was born as the result of 62-year-old Steele artificially inseminating her dead husband's sperm, something chief investigator Gualtieri described as "messed-up."
In his Thursday press conference, Gualtieri claimed that Steele had "no business having kids" at her age. Speaking to a room of reporters, he laid the blame solely on the mother.
"The mistake is with the adult, Kathleen Steele, and not with the six-year-old boy," he said.
Steele reportedly featured in a 2009 reality TV show called 'I'm pregnant and 55,' which, according to producers, documents the "harrowing real-life stories" of soon-to-be parents struggling to figure out their "unconventional, shocking, or just plain fascinating lives."
The young boy involved in the case was conceived when Steele was 55 years old, the same time she appeared on the reality TV show, reports WFLA.