Sex or death? Florida woman threatens man with hatchet for refusing nookie
Published time: 29 Jun, 2016 23:32
Edited time: 30 Jun, 2016 09:11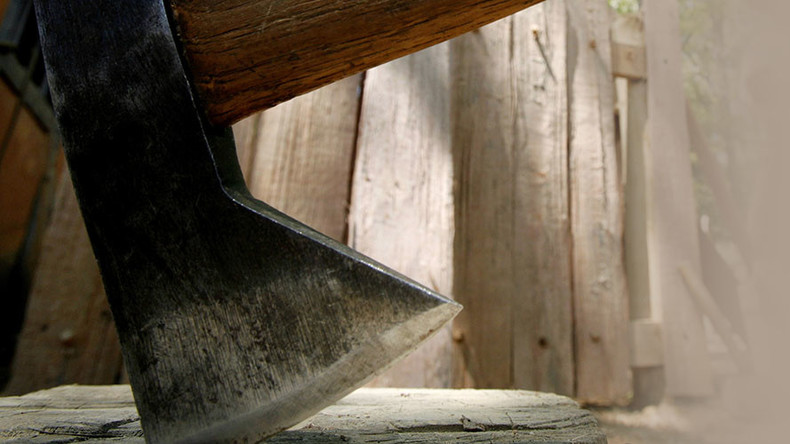 Florida police arrested a woman after a man claimed he had been chased around her home and threatened with an ax – because he refused her sex.
Leslie Mills, who had been on a drinking binge, had a boyfriend staying over at her home in Ocala city when she began demanding sex from him.
The man refused, but Mills kept badgering him to "engage in sexual activity with her," according to the police report first reported by The Smoking Gun.
Mills chased the man from the bedroom to the living room where she straddled him and repeatedly asked "him to have sex with her."
Her demands fell on deaf ears, however, with the victim so opposed to the idea that he proceeded to lock himself in the bathroom.
This didn't deter Mills though and her non-stop pounding on the door eventually saw it give way, which is when the man realized Mills was now wielding a hatchet which she had removed from the living room wall.
Mills is accused of taking a swing at the man but he managed to wrestle the ax from her grip, before fleeing from the house.
He then rang Ocala police who say they found Mills "dressed in just a bathrobe" outside the house when they arrived on the scene.
READ MORE: Busted: Сouple caught having sex in monastery church tower (DRONE VIDEO)
Mills was charged with aggravated assault with a deadly weapon and domestic battery and will appear before court on July 26.