Busted: Сouple caught having sex in monastery church tower (DRONE VIDEO)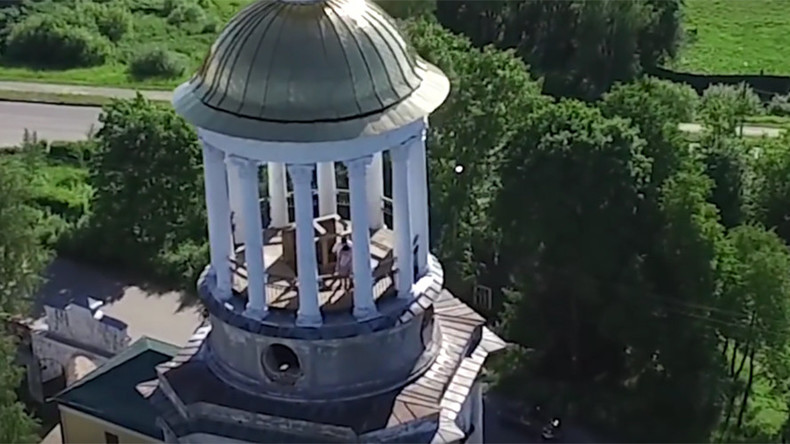 A YouTube user accidentally shot some raunchy video while trying to take picturesque air shots of Torzhok some 200 kilometers from Moscow with a drone. However, he only caught a horny couple going at it in a bell tower when looking at the footage at home.
"That moment when you try to film beautiful shots, you come home and discover…" Grigoriy Zlykh wrote in a comment to his video, which has since been removed from his YouTube page.
The church is part of the Borisoglebskiy Monastery – the oldest in the Tver Region. It was founded in 1038, but the church tower in the video was built much later, in 1804.
During Soviet times, the Monastery served as a high security prison for 50 years, only to be turned into a facility for recovering alcoholics afterwards. The Orthodox Church returned to the Monastery in 1993 and is carefully restoring it.
The footage also captured an embarrassing moment when the couple was busted by another tourist who had entered their love-nest, the monastery's belfry, causing the naughty duo to beat a hasty retreat.
The Monastery's abbot, Arseniy, told Russian daily KP that the act was worthy of condemnation: "It is an insult to the sanctuary! As if there is no better place for that. I will contact our Tver eparchy on the issue and if they give their blessing, I will contact the police".