Dozens injured as blaze tears through apartment building in Washington DC suburb (PHOTOS, VIDEOS)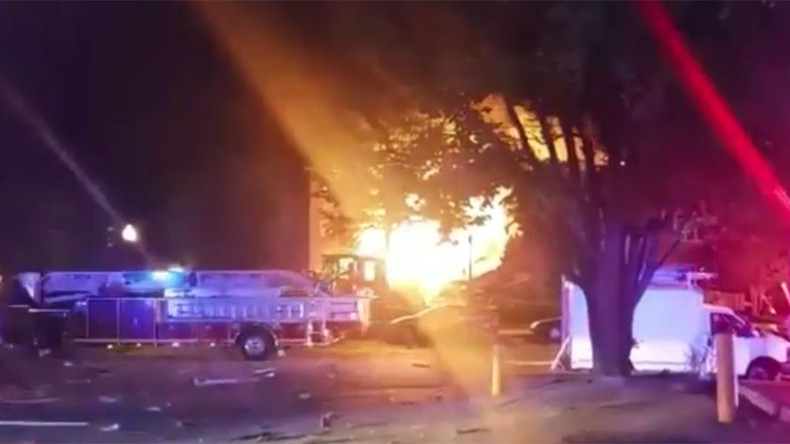 At least 30 people were injured when an explosion and subsequent fire rocked an apartment building in a Washington DC suburb. Over 160 firefighters and emergency workers were deployed to tackle the blaze, which was being fueled by natural gas.
The Montgomery County Fire and Rescue Service say that between five and seven residents are missing and the authorities are trying to find their identities. A total of 30 people have been taken to hospital, while three firefighters have been injured.
The incident took place in Silver Spring, a suburb in the north of Washington DC. Emergency workers conducted "numerous rescues," but their efforts were hampered by power lines and natural gas, which were fueling the fire, Montgomery County Fire and EMS spokesman Pete Piringer said.
The first reports of the fire came in just before midnight local time (04:00GMT)
Around 20 to 25 of the building's occupants were evacuated by medics, according to Montgomery County Fire Captain Oscar Garcia.
Firefighters have said that part of a building at the Flower Branch Apartments complex in the Long Branch neighborhood collapsed. Debris was also found strewn around the vicinity, which indicated that an explosion had taken place.