NSA leaks show worries over intelligence gaps, training tips for media leaks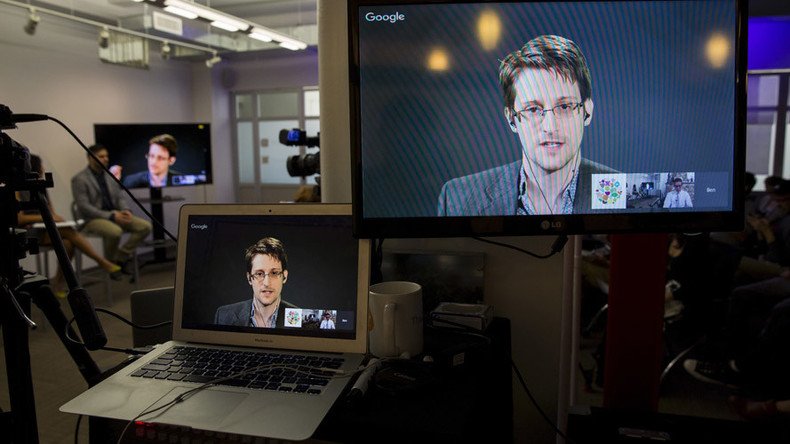 Among the latest batch of internal NSA documents leaked by whistleblower Edward Snowden are tips for analysts on what to notice about media leaks, playing catch-up over intelligence, and medical surveillance.
On Wednesday, The Intercept released a batch of 263 internal agency reports, called 'SIDToday', from the agency's most important division, the Signals Intelligence Directorate. Dating back to 2003, the documents reveal the department's culture and operations with a roster of tips on training analysts to spot leaks to the media, internet monitoring, and notices about seminars on Latin American countries.
Among them is a notice of a three day seminar titled Latin America: Moving Outside the US Sphere of Influence? with the focus on "the rise of populist and left-of-center leaders in Latin America over the past five years and what effects this will have on US policy in the region."
"Special attention will be directed toward the factors that have led to the rise of these leaders such as: government incapacity, corruption, weak judicial systems, lack of security, human rights abuses…" said the notice in SIDToday from November 2003.
Another newsletter focused on "Media Leaks," and informed analysts of what to understand "if a first-time disclosure of classified NSA information appears in the press."
"Media leaks are rarely prosecuted. Why? Often because they are hard to prove, but in some cases officials are reluctant to prosecute for fear that the case will attract even more attention than the original disclosure," read the SIDToday article from December 2003.
The documents also reveal how the NSA obtained credit card information from the Secret Service, fed intelligence to FBI, requested investigations of suspected leakers, and spied on diplomats to advance the US war in Iraq.
The Intercept timed the release to coincide with a series of essays providing context for the data.
One essay was on the NSA's being blindsided by enemy fighters' use of rudimentary wireless communications and scrambling to fill an intelligence gap.
"The agency assembled more than 500 people at Fort Meade, including foreign intelligence partners and contractors in order to understand, and plan how to crack into, a type of communication 'increasing exponentially worldwide,' an internal bulletin put it," stated The Intercept. NSA headquarters are in Fort Meade, Maryland, the home of US Cyber Command.
Other documents showed how the NSA spied on non-governmental organizations (NGOs) to collect information to feed into the United States' medical signal intelligence apparatus ‒ "medical SIGINT" ‒ especially over outbreaks like SARS, cholera and polio, in order protect US forces widely deployed abroad.
"One article from August 2003 identifies an NSA project to keep an eye on the evolution of biotechnology in various countries 'Can we … determine the specific features that would distinguish a Bio Warfare Program from a benign civilian pharmaceutical production effort?' the author wrote, identifying a 'suspect Iranian [biological warfare] facility as a target for inspection'," The Intercept noted.
You can share this story on social media: