Compton man shot to death by police from armored vehicle was not a carjacker – LA sheriff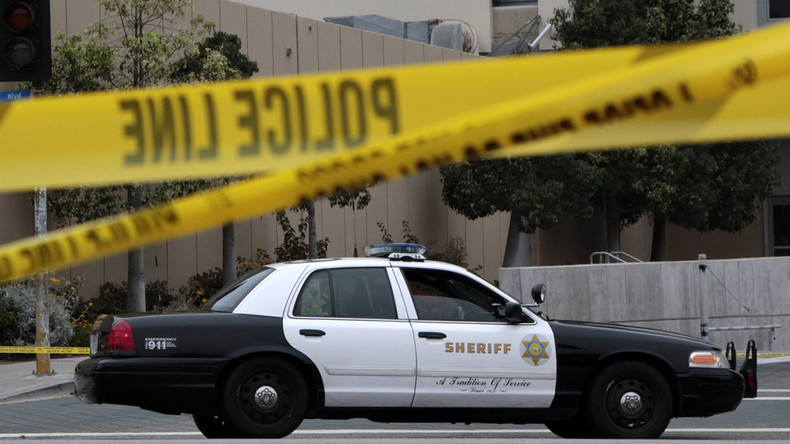 The Los Angeles County Sheriff's office has admitted that a man who was fatally shot by police, in pursuit of a carjacker, was not connected to the carjacking. Donnell Thompson had no criminal record, and his family said he never posed a threat to anyone.
The concession came after the Los Angeles County Sheriff's department previously said Thompson matched the description of one of the carjacking suspects.
Read more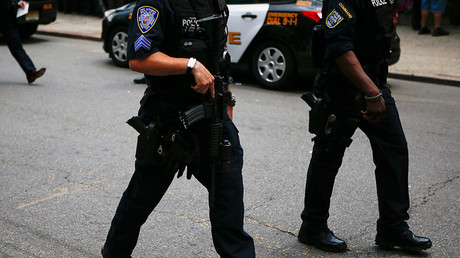 "We have determined that there is no evidence that Mr. Thompson was in the carjacked vehicle, nor that he was involved in the assault on the deputies," the department said in a Tuesday statement, according to the Los Angeles Times.
During the July 28 incident, a carjacking suspect crashed a stolen car, fired at deputies and fled into a Compton neighborhood. A search ensued, and that suspect was taken into custody.
Around the same time, a resident in the neighborhood saw Donnell Thompson, 27, lying in his yard and called 911. Sheriff's officials said deputies were concerned that Thompson may be armed and possibly connected to the carjacking suspect.
Deputies said Thompson did not respond to their attempts to communicate with him and was lying in a position that covered one of his hands from view.
A flashbang was deployed, but had no effect, according to Katz, who said the tactical officers then fired three rubber bullets at Thompson. Two of those rounds struck Thompson. At that point, investigators said, Thompson stood up and "charged at deputies."
According to the sheriff's department, the deputy who shot Thompson fired two rounds from an M4 rifle, striking Thompson twice in the upper torso from the turret of an armored vehicle, according to KABC.
Thompson's family and friends held a press conference outside the Los Angeles County Board of Supervisors after the information was released. They plan to file a wrongful-death lawsuit against the sheriff's department on Wednesday.
His brother said Thompson was a "kind, sweet person" who did not have a criminal history.
Matrice Stanley, one of his sisters said her brother had a diminished mental capacity, was reserved, extremely quiet and non-confrontational.
"His age was 27, but mentally, he was not at that age," she said, according to the LA Times. "Mentally, he was probably 16."
She said her brother's race was a major factor in why he was shot.
"My brother was dehumanized, disvalued," Stanley told reporters, according to KABC. "I wouldn't treat an animal this bad. How is this justifiable?"
Stanley also expressed anger about the deputy firing from an armored vehicle.
"He can't go through armored cars," she said.
The deputies have been reassigned to non-field duties, authorities said. The shooting is under investigation.