NJ state police respond to wrong address, shoot first at armed senior – reports
Published time: 2 Aug, 2016 01:43
Edited time: 19 Dec, 2016 21:21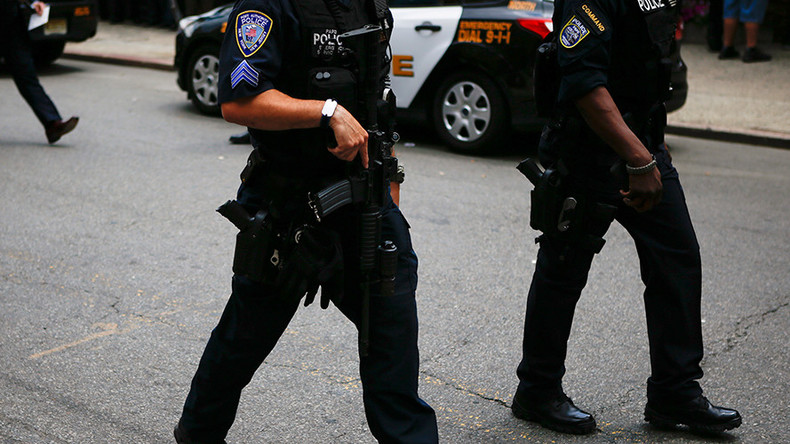 A mistaken address on a 911 emergency call sent New Jersey state troopers to an isolated home, where an armed elderly man ended up critically hurt from gunshot wounds. A friend of the man said the trooper shot first.
Gerald Sykes saw someone approaching his back door and thought it was an intruder, so the 76-year-old retrieved his shotgun and waited inside. Upon entering the home, a state trooper fired at Sykes several times, according to a friend of the homeowner, Fox News reported.
The friend, Richard Kaser, said that after Sykes was fired upon, he shot his shotgun once before falling down.
According to the police account, two uniformed troopers were sent to the house in Cumberland County late Friday night to respond to a hangup cellphone call to emergency dispatch. Sykes had been at home with his wife.
"The shooting occurred after the troopers approached a sliding glass door in the rear of the resident and knocked, shining flashlights into the home and announcing that they were responding to a 911 call," the New Jersey State Police rapid response team stated, according to the Daily Journal, a local newspaper.
READ MORE: Georgia cops tase wrong man during warrant stop, blame victim (VIDEO)
"At the same time," the police added, "there was an exchange of gunfire through the sliding glass door in which one of the troopers fired four rounds from his service 9mm handgun and Gerald Sykes fired a single round from a shot. Mr. Sykes, who was struck by multiple rounds, retreated into the house."
Authorities said Sykes called his daughter, who called 911 to report what happened, so he could leave the house and get medical treatment, reported the Daily Journal.
On Monday, Sykes was in stable condition at a hospital in Camden.
According to police, Sykes fired one round from a shotgun. One trooper was hit from a grazing wound or flying glass, and both troopers who responded to the call were treated at a hospital and released.
The state attorney general's office is investigating the shooting and declined to comment to the newspaper on Monday.