CA utility guilty of 6 federal charges from 2010 gas pipeline blast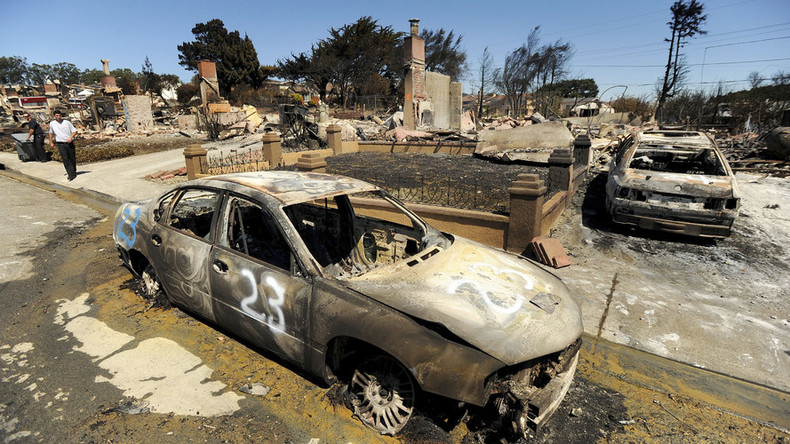 California's largest utility company, PG&E, was found guilty on six charges in a natural gas pipeline explosion criminal case. The convictions for violating safety regulations stem from a 2010 fatal blast that killed eight and injured 58.
The San-Francisco-based Pacific Gas and Electric Company faced a total of 12 federal charges, of which 11 were of violating the US Pipeline Safety Act of 1968 and one of obstructing an investigation into the deadly San Bruno pipeline explosion.
"For years, we have been saying that PG&E acted in a criminal fashion and now that has been proven," State Senator Jerry Hill (D-San Mateo) said, according to the San Jose Mercury News. "We finally see justice being given to PG&E."
Read more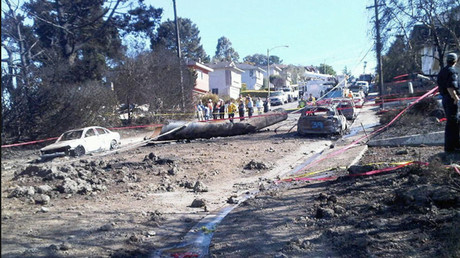 San Bruno City Manager Connie Jackson said that the verdict reached by a San Francisco jury was "strong and clear."
"The message is loud and clear that this kind of behavior will not be tolerated," Jackson said, as cited by the Mercury News.
PG&E could face a maximum fine of as little as $3 million, half of what prosecutors initially asked, after backing off a proposal to seek as much as $562 million in potential fines on August 3. When the indictment was first filed in 2014, PG&E faced fines of up to $1.14 billion.
"The jury found PG&E not guilty of six counts of U.S. Pipeline Safety Act regulations related to record keeping," the company said in a statement.
However, the investor-owned and publicly traded utility's defense attorneys are going to seek an overturning of the verdict, with one of the lawyers, Steven Bauer, saying that motion for acquittal could be filed next week.
The verdict comes nearly six years after the September 9, 2010 incident that claimed the lives of eight people in San Bruno, a San Francisco suburb of 41,000 residents. No individuals were charged as a part of this proceeding. Nearly 40 homes were destroyed as an over half-century old pipe exploded, sending parts and fire into the air.
Investigations established that PG&E ignored state inspector warnings and failed to provide adequate safety procedures. It has also been found that the pipeline itself didn't meet the safety regulations from the 1950s.
"While we are very much focused on the future, we will never forget the lessons of the past. We have made unprecedented progress in the nearly six years since the tragic San Bruno accident and we are committed to maintaining our focus on safety," PG&E said in a statement.
In April 2015, the California Public Utilities Commission (CPUC), which oversees PG&E, fined PG&E Corp. $1.6 billion for 2,425 violations of federal and state safety rules.
In August 2015, PG&E announced it would pay a $300 million fine levied by the CPUC to the state's general fund as well as fulfill other obligations imposed by the commission.