Lost at sea, found on land: Man to repay Coast Guard for faking his own death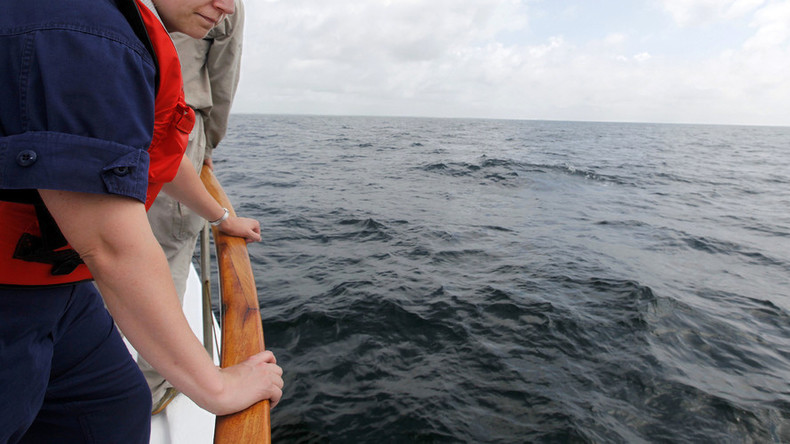 A financial advisor in Boca Raton, Florida, who suffered a mental health crisis culminating in him faking his own death, will have to pay restitution to the US Coast Guard for their pointless search.
Richard Winsor Ohrn, 46, was a Navy veteran turned financial advisor turned Tom Sawyer when he faked his own death at sea last year. In response to his charge of communicating a false distress signal, Ohrn is facing up to six years in federal prison, along with a $250,000 fine. However, the Florida Sun-Sentinel reported that he could receive probation.
On Monday, he pleaded guilty to his charges and agreed to pay $1 million to the Coast Guard to cover the three-day air and sea rescue effort they undertook in 2015. Ten days later, he turned up in Palm Beach County, where he "admitted to faking his disappearance, stating that he decided to 'just go away' due to his anxiety," the Sun-Sentinel reported.
But where was he, and how did he do it? First, the Palm Beach County Sheriff's Office believes that they found evidence showing he had been preparing to vanish for a week before the boat was found. In addition, the Navy veteran knew a thing or two about boats, so perhaps that is why he rented a SeaRay 185 Sport vessel and drove it six miles away from the Lake Worth Inlet in late March 2015.
It was there that he staged a fake crime scene by smearing blood on the vessel and breaking a pair of eyeglasses. From there, he hopped onto an inflatable boat he had purchased with a friend's account and returned to shore.
When he got on dry land, he got into his pickup truck and drove to Albany County, Georgia, where he stayed in an unfurnished apartment rented with his nephew's name.
The whole ordeal lasted less than two weeks, but the legal ramifications for Ohrn have spanned over a year. The Sun-Sentinel points out, though, that the stressors for Ohrn's departure may have begun in 2012, when he was accused of stealing from elderly clients while working for Wells Fargo Advisors.