Former Fox boss Roger Ailes spent millions on 'Black Room' op to smear journalists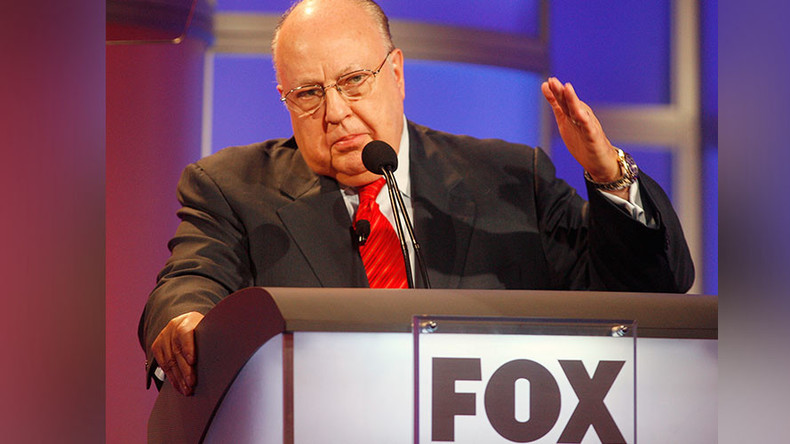 It has not been a good summer for the brainchild behind the Fox News Channel.
Roger Ailes, the former CEO and co-founder of the conservative TV network who resigned last month after several sexual harassment allegations, now faces accusations of spending millions of Rupert Murdoch's money to set up a 'Black Room' and take down his enemies, both personal and political.
The network's $1 billion profits were also used to settle lawsuits brought by its employees.
Fox executives have since discovered that Ailes used his budget to target journalists reporting negatively about him, according to New York Magazine.
READ MORE: Roger Ailes resigns as Fox News CEO over sexual harassment cases, Rupert Murdoch to take over
An operation based on the 14th floor of the News Corp building in New York City, which insiders branded the 'Black Room' five years ago, tracked the former CEO's foes and developed smear campaigns against them, all with the help of private detectives, consultants, and political operatives who answered only to Ailes.
Gawker journalists, known for their "aggressive" reporting about him, were specifically targeted.
The private detectives were allegedly building files on the muckrakers and leaking dirt to blogs in the hope of denting the reputations of those critical of Ailes.
While lawyers for Ailes have denied the allegations, branding them as "totally false," this isn't the first time the information has surfaced.
Gawker executive editor John Cook said in 2012 that a former Fox News executive informed him of the 'Black Room' and smear campaign.
Joe Lindsley, former editor of the Putnam County News and Recorder, a local paper owned and published by Ailes' wife Elizabeth, was also targeted over alleged criticism of her management style.
Although budget expenditures needed approval by other Fox News bosses, they claim they had no knowledge of how Ailes used the resources, with one unnamed employee saying "it was the culture."
"You didn't ask questions, and Roger wouldn't entertain questions," the source told the magazine.
Five consultants hired by Ailes have been fired from Fox News as a result of the review of Ailes' expenses and it's thought a number of others involved will also be fired in the coming weeks.
Ailes, who has been called both a "creep" and the "Republican party's wizard behind the curtain", started his life as a political operative during the Richard Nixon administration and his co-creation of the Fox News Channel was an extension of that partisan work.
A memo from the 70s entitled "A Plan for Putting the GOP on TV News" was discovered in 2011 detailing how Ailes and his fellow aides were keen to establish a network which would provide "pro-Administration, videotape, hard news actualities."
He went on to work with Television News Incorporated (TVN) after he left the White House, aiming to "gradually, subtly, slowly" inject "our philosophy in the news," according to Rolling Stone.
While the project ultimately failed, Ailes's eagerness to set up such a news service eventually resulted in the Fox News Channel, which is often America's highest-rated cable news network.
You can share this story on social media: