Best frenemies: Trump endorses Ryan, McCain, Ayotte for reelection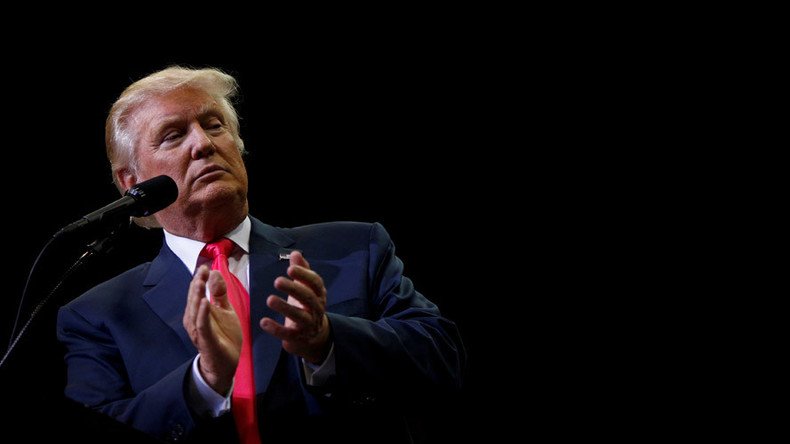 In an attempt to ease party tensions, Donald Trump has endorsed House Speaker Paul Ryan's run for reelection, along with Senators John McCain and Kelly Ayotte. All three had been critical of Trump, and vice versa, until late Friday.
It's been a rough week for Donald Trump and his handlers. When he wasn't catching flak for his feud with a Gold Star military family, it was for his claim to have seen a "secret tape" depicting Iran receiving ransom money from the US.
However, he broke his streak late Friday by announcing his support for fellow Republican candidates running for the Senate and House. This comes as good news to the candidates, but is perhaps even more welcomed by his advisers, who surely must be running out of places to hide his Twitter-linked cellphone.
The endorsements are seen by some as an effort to smooth out divisions in the party that arose through his various controversies this week. For example, on Monday, Arizona Senator John McCain released a statement saying, "I cannot emphasize enough how deeply I disagree with Mr. Trump's statement [about the Khan family]. I hope Americans understand that the remarks do not represent the views of our Republican Party, its officers, or candidates."
But Trump let bygones be bygones at a rally in Green Bay, Wisconsin, where he said he holds McCain "in the highest esteem" for his "service to our country in uniform and in public office," and pledged his support to the candidate.
He also changed his position on Rep. Ryan of Wisconsin, who Trump earlier this week said "wasn't quite there" in reference to an endorsing statement Ryan gave about Trump. On Friday, Trump's tune changed.
"We will have disagreements, but we will disagree as friends and never stop working together toward victory, and very importantly toward real change," the billionaire businessman said.
"So, in our shared mission to make America great again, I support and endorse our speaker of the House Paul Ryan," he concluded.
He also voiced his support for New Hampshire Senator Kelly Ayotte, who offered her support but withheld an endorsement for Trump in May, saying she ''hasn't and isn't planning to endorse anyone this cycle.''
Earlier this week, Trump told the Washington Post, "I don't know Kelly Ayotte. I know she's given me no support – zero support – and yet I'm leading her in the polls. I'm doing very well in New Hampshire."
On Friday, he called Ayotte "a rising star" who "will continue to represent the great people of New Hampshire so very well for a long, long time."
You can share this story on social media: