Drop in a bucket: US still leads on prison numbers, despite Obama's clemency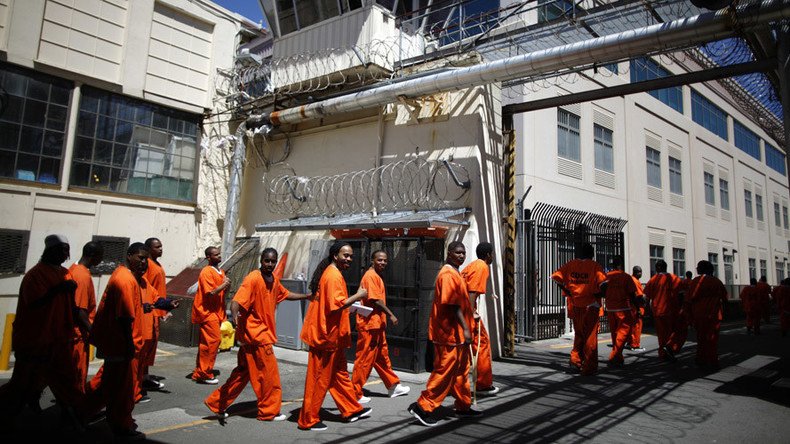 While President Barack Obama commuted the sentences of 214 offenders, the US remains a world leader in the number of jailed citizens, disproportionally minorities. Obama's 20th century predecessors were also more merciful.
On Wednesday, the Obama administration announced it would commute the sentences of 214 federal inmates, making it "the most grants in a single day since at least 1900," according to White House Counsel Neil Eggleston.
"To date, President Obama has granted 562 commutations: more commutations than the previous nine presidents combined and more commutations than any individual president in nearly a century," Eggleston added.
Commuting the sentence does not erase the conviction, the way a pardon does, however. Obama has only issued 70 pardons so far, according to Justice Department statistics quoted by the Washington Post. This amounts to fewer pardons than any previous president going back to William McKinley, the paper noted.
Cumulatively, Obama's commutations and pardons amount to one-third of one percent of the federal prison population, which currently sits at 205,000 inmates, the Post noted. Of that number, 37.7 percent were African American as of June 2016, according to the Federal Bureau of Prisons data. African-Americans make up 12.2 percent of the total US population.
The Federal Bureau of Prisons – part of the Department of Justice – requested $8.5 billion in funding in fiscal year 2015.
Across the US criminal justice system, there are more than 2.3 million people in 102 federal prisons, 1,719 state prisons, 941 juvenile facilities, 3,283 local jails and 79 Indian County jails, as well as "military prisons, immigration detention facilities, civil commitment centers, and prisons in the US territories," according to the Prison Policy Initiative.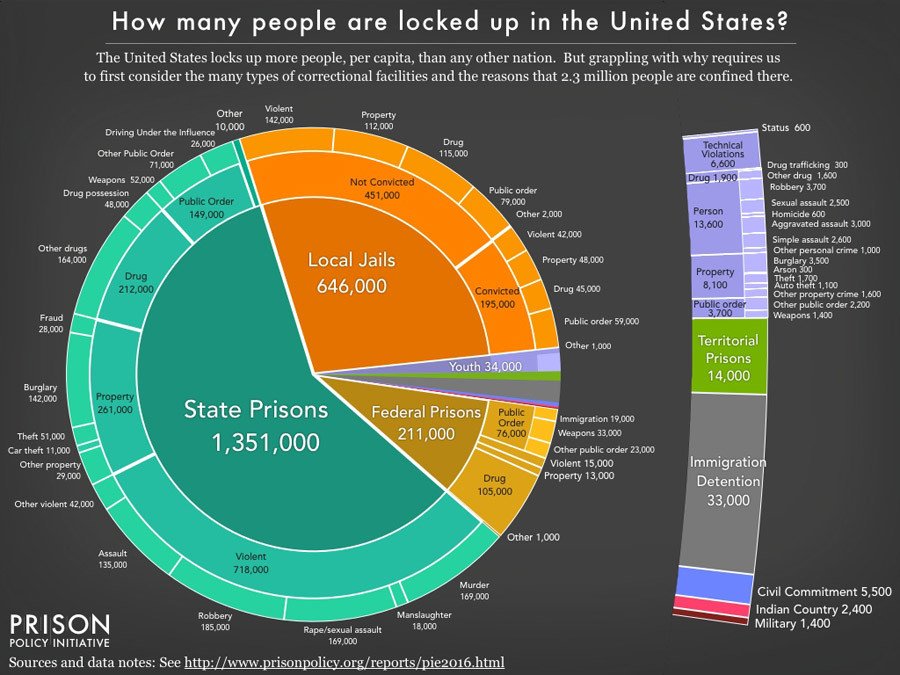 At the end of 2014, with just over 2.2 million prison inmates, the US had an incarceration rate of 693 per 100,000 inhabitants, according to World Prison Brief. This is the world's second-highest incarceration rate, right behind the Seychelles (799 per 100,000 as of September 2014). This Indian Ocean island nation, however, holds a large number of Somali pirates captured off the coast of Africa.
By way of comparison, in 2015 China's official incarceration rate was 108, while Russia's was 455.
READ MORE: Obama calls for criminal justice reform in system 'skewed by race and wealth'

There has been some modest progress in reducing the number of jailed Americans. When Obama took office in 2008, one in every 100 US adults was behind bars. Even if the president were to release every single federal prisoner, that would still leave more than a million state and local inmates, though.
"We'd still have the highest number of people in prison in the world, and we'd still have the highest incarceration rate," John Pfaff, a professor at Fordham University School of Law told Slate last year, when Obama became the first sitting US president to visit a prison.
While just over half of federal inmates were serving sentences for drug crimes, 54 of state prisoners were locked up for violent crimes – rape, armed robbery and murder – and only 16 percent were drug offenders, Slate reported, citing 2013 statistics.
You can share this story on social media: