Charleston shooter Dylann Roof assaulted by black inmate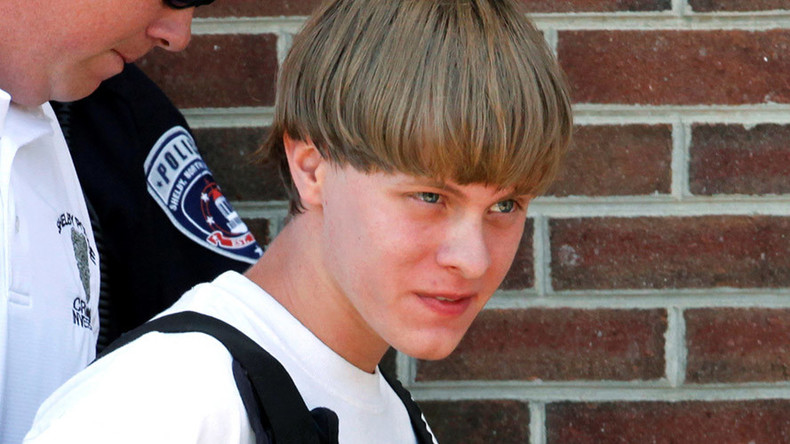 Dylann Roof, who murdered nine black parishioners during bible study in Charleston, South Carolina, was assaulted in prison by another inmate on his way to the jail shower. The attacker was a black prisoner, but his motives remain unknown.
Roof is being held in solitary confinement and is normally escorted by two detention officers for recreation time and showers.
"Normally we would issue an arrest warrant but we have since learned that Roof and his attorney have no desire to pursue charges against Dwayne Stafford," said Charleston County Sheriff Al Cannon told reporters on Thursday.
The assault occurred Thursday morning when Roof exited his cell and was on the way to his shower, and a fellow inmate allegedly exited his cell, ran downstairs to the first level of the jail and began assaulting him with his fists, according to the incident report, according to The Post and Courier.
The inmate Dwayne Marion Stafford, who is black, caused bruising to Roof's face and back. No weapons were involved. A detention officer broke up the fight. Roof was not seriously injured and was medically evaluated at the Cannon Detention Center.
Cannon said the incident is being investigated but there was no indication of coordination.
He said normally two officers escort inmates from their protected custody cells for recreation time and showers. When this occurs the other inmates on are on lockdown. In the incident, an inmate was able to get out of his cell, one officer had taken a break, and the other officer had been called to a cell over a request for toilet paper.
"We are looking into the issue of the door lock, what may have failed there," said Sheriff Cannon.
Cannon said they are also interviewing the detention officer for what might have occurred.
"We are looking at it internally, at the very least we have complacency," Cannon said. "One of the biggest challenges [for police officers and detention officers] is that we do things day in day out and it becomes routine and sometimes because of that it is easy to become complacent. This certainly serves as a wake-up call for all concerned."
He said the appropriate policies and procedures were in place, and they have adequate staffing.
"[We have to make] sure that folks stay at a heightened sense of awareness and follow those policies and procedures, and stay on top of these serious inmates," said the Sheriff.
A reporter asked whether there had been any provocation between the inmates leading up to the attack.
"He was assaulted for no reason," said Sheriff Cannon.
READ MORE: Charleston shooting suspect identified as Dylann Roof
Roof is charged with allegedly murdering nine black people in a racially-motived attack during a bible study at Mother Emanuel African Methodist Episcopal (AME) Church in Charleston, South Carolina, on June 17, 2015. The church is one of oldest black congregations in the country.
Roof has been charged with nine counts of murder, three counts of attempted murder, and possession of a firearm during the commission of a felony. He also faces federal hate crime charges, for which he faces the death penalty. His trial in state court will start on January 17, 2017.