New details reveal intensity of deadly standoff between police and Baltimore mother
Published time: 4 Aug, 2016 18:43
Edited time: 19 Dec, 2016 21:07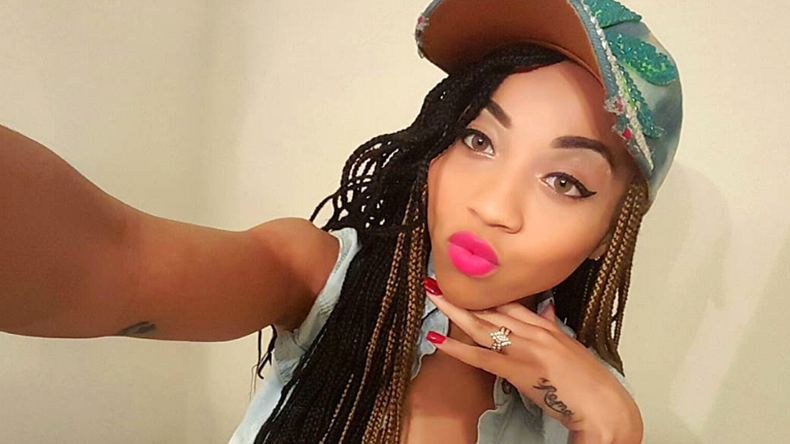 Police kicked down the door of Korryn Gaines' apartment, and returned with a SWAT team when she threatened them with a shotgun, court documents show. Gaines, who said she had lead poisoning, was killed and her five-year-old son was wounded in the standoff.
Baltimore County officers initially arrived at Gaines' apartment in Randallstown, Maryland around 9:10am on Monday, attempting to serve her with a warrant for failing to appear in court over a March traffic stop.
Initial reports said that the officers entered her apartment using a key obtained from the rental office around 9:10am, but were blocked by a chain lock. Court documents released Wednesday, however, show that the officers actually kicked down the door at that point, but left after Gaines pointed her shotgun at them and shouted threats.
Tuesday's official version of the incident also said that the stand-off began immediately. The court documents, however, reveal that the police left Gaines' apartment and returned only after obtaining a warrant for her arrest almost three hours later, at 12:43pm. Gaines was charged with "first- and second-degree assault, obstructing and hindering, and resisting or interfering with arrest," the Baltimore Sun reported.
"Following a review of the entry, requested by Chief [James] Johnson, we have confirmed that the legal criteria for entering a home to serve an arrest warrant were satisfied," police spokeswoman Elise Armacost told the Sun.
Around 3:00pm Gaines had stopped talking to the negotiator and once again pointed her shotgun at the officers, police said. One officer, "fearing for the officers' lives," opened fire. Gaines fired back, shooting twice but not hitting anyone. Officers fired at least three rounds at Gaines, who died at the scene. Her son Kodi, five, was shot in the shoulder.
Earlier in the standoff, police had requested the suspension of Gaines' Facebook and Instagram accounts, where she was posting videos of the encounter.
"Followers were encouraging her not to comply with negotiators' request that she surrender peacefully," Chief Johnson said Tuesday, explaining that the request was intended to "preserve the integrity of the negotiation process" and the safety of everyone involved. It was the first time Baltimore County police had made such a request.
"We do expect that these requests will become more frequent now that livestreaming has become a part of everyday life," said Armacost.
While both accounts had been restored by Tuesday, two of Gaines' videos were deleted from Facebook because they violated the site's terms of service, a company spokeswoman told the Baltimore Sun. Facebook also owns Instagram. Police have said they intend to get a warrant for using Gaines's social media posts as evidence against her.
Gaines had a history of anger issues and impulsive behavior that may have been caused by exposure to lead paint, according to a doctor who examined her for a 2012 lawsuit she filed against her childhood landlord. The doctor said Gaines displayed "signs of neurocognitive impairment" and "lost significant IQ points as a result of that exposure," the Washington Post reported.