Chinese national arrested trying to smuggle US military parts to Iran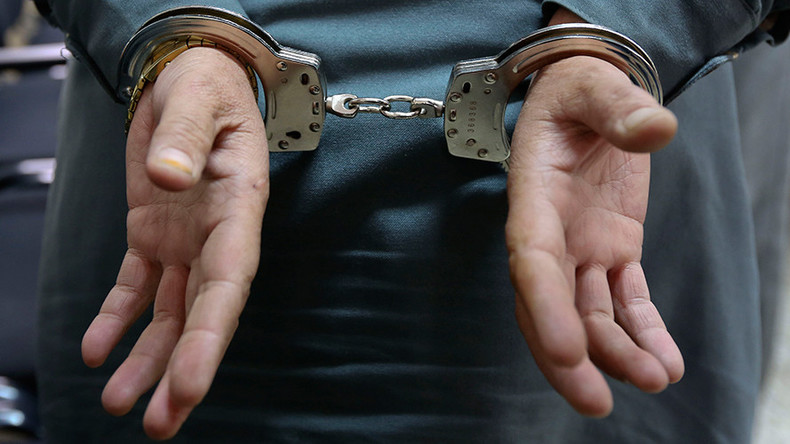 The US Department of Justice has arrested a Chinese national for trying to smuggle airplane parts intended for China into Iran, by illegally diverting them from Canada.
Yaohong Gong appeared in federal court on Wednesday in Buffalo, New York and was ordered detained.
"She's a Chinese national," Assistant US Attorney Joel A. Violanti told the court, according to the Buffalo News. "And we know of no ties to the community."
Violanti said Gong, a resident of Florida, was arrested with her 9-year-old son while trying to cross the Lewiston-Queenston Bridge, an international bridge between the US and Canada. Authorities believed the woman was trying to head for Toronto where she has family.
The criminal complaint against Gong alleges she falsely told companies in Florida that the parts were headed for Hong Kong or China, when the parts were actually being directed to Iran. The complaint also claims the parts were intended for military aircraft such as the F-14 Tomcat, F-4 Phantom Fighter and C-130 Transport.
Gong could face up to 10 years in prison and deportation if convicted. She will be sent to Florida to face the charges.
Her son is currently in the custody of child protection services in Niagara County.
In May, the Justice Department charged six Chinese nationals, including three who studied at the University of Southern California, with stealing trade secrets from US companies and using them to start a new venture with help from the Chinese government.
According to the Justice Department, the indictment is related to an alleged years-long effort by Zhang and others to gain access to advanced technology developed in the US and replicate its creation in China. The tech in question is known as thin-film bulk acoustic resonator (FBAR), which is widely used in mobile devices such as smartphones, tablets and GPS systems. It also has military applications.
Last December, another Chinese national was arrested and charged with allegedly stealing military documents when he tried to fly to China in November. The stolen documents concerned new material developments for military aircraft from major defense contractors.
Yu Long, a 36-year-old senior engineer who worked for a Connecticut defense contractor, was flying to China last month from New Jersey's Newark Liberty International Airport when customs officials discovered sensitive documents in his luggage – including equations and test results used to develop titanium for US military aircraft.
He was interviewed by authorities and didn't take his flight. Two days later, he was arrested by federal officials in Ithaca, New York, where he lived with his girlfriend.