Flamingo euthanized at Florida park after visitor launches violent attack on bird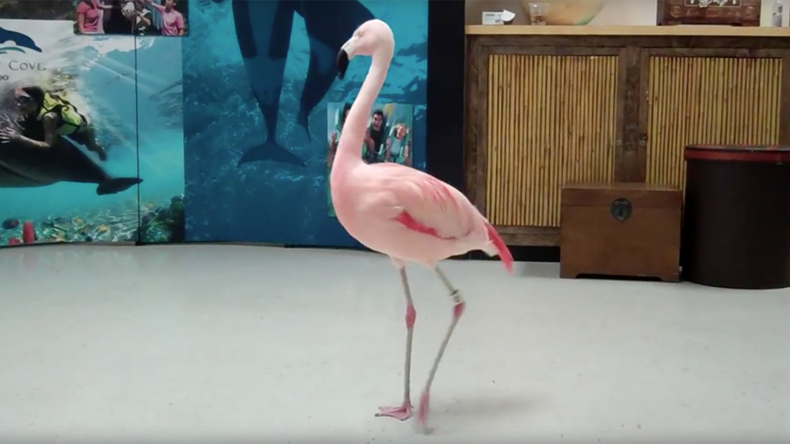 A visitor to a Florida wildlife preserve was charged with animal cruelty after a flamingo suffered such severe injuries that veterinarians at the Busch Gardens animal park euthanized it.
Joseph Anthony Corrao, 45, was visiting the park with his family on Tuesday when he reached into the bird's pen, grabbed the flamingo and threw her to the ground, according to Tampa Police.
The large bird was taken to the animal care center at the SeaWorld-operated park, but its injuries were deemed too severe for survival by staff and it was euthanized.
READ MORE: Suspected suicide attempt by SeaWorld Orca shocks tourists (VIDEO)
Corrao was detained by park police until Tampa Police arrived. His motives for the attack are not yet known.
Corrao was charged with aggravated cruelty to animals and held at Hillsborough County jail before posting his $2,000 bond on Wednesday.
The bird, named Pinky, was a 24-year-old Chilean flamingo that was known to dance for park visitors. A video of her moves was posted to YouTube by the park and has been viewed almost 200,000 times.
"Pinky was a beloved member of the Busch Gardens Tampa Bay family and made many appearances on behalf of the park's conservation and education efforts," a company spokesperson said in a statement.
"She will be sorely missed."