'Vice, Buzzfeed not legitimate news organizations' - CNN president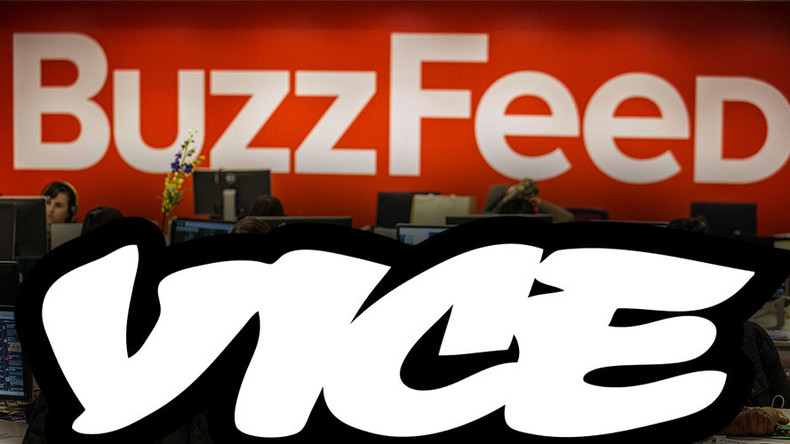 CNN President Jeff Zucker completely dissed Vice and Buzzfeed in a feature profile for Variety magazine, calling the rival media outlets "native advertising shops" and saying CNN "crushes" them.
Zucker went on to say that the two aren't worthy of being called journalistic outlets.
"I don't think Vice and BuzzFeed are legitimate news organizations," Zucker said, reportedly cracking a "mischievous" smile, as reported by Variety on Tuesday.
"They are native advertising shops. We crush both of them. They are not even in our same class," he added.
That said, CNN has been using Vice and Buzzfeed quite a lot in their broadcasts, and doesn't hesitate to refer to them as sources.
Vice couldn't be reached for comment, but Buzzfeed Editor Ben Smith has pulled Zucker's views to pieces, in turn slamming CNN for leaning in favor of Republican presidential candidate Donald Trump.
"The most important test of any news organization this year is its coverage of the 2016 presidential campaign. I'm happy to put our tough, fair coverage up against CNN's decision to turn its platform over to Jeff's friend Donald Trump," Smith said, as reported by Business Insider.
Indeed, Variety notes in the feature that "[Zucker] displays a framed tweet by Donald Trump complimenting CNN, written many months ago."
Trump is known to have attacked CNN "in a tweetstorm" recently, though. He posted six tweets in a row, attacking CNN's coverage and saying it is the "press shop for Hillary Clinton."
CNN will soon be the least trusted name in news if they continue to be the press shop for Hillary Clinton.

— Donald J. Trump (@realDonaldTrump) August 1, 2016
"People believe CNN these days almost as little as they believe Hillary....that's really saying something!" another tweet read.
About a fortnight ago, Trump claimed that he "didn't watch" CNN, but a week later posted on Twitter, "The CNN panels are so one sided, almost all against Trump. FoxNews is so much better and the ratings are much higher. Don't watch CNN!"